This archived news story is available only for your personal, non-commercial use. Information in the story may be outdated or superseded by additional information. Reading or replaying the story in its archived form does not constitute a republication of the story.
UTAH COUNTY - One of the longest and most divisive military conflicts in American history will be over by the end of this year.
That's the announcement today from President Barack Obama as he ordered everyone in uniform to withdraw from Iraq.
Right now there are around 500 Utah troops still in Iraq. Hill Air Force Base says it has around 50-60 deployed there at any given time, and the Utah Army National Guard has 450 soldiers in Iraq.
For many of our local fighting men and women, Iraq was their first deployment and set the tone for their service.
KSL spoke with a couple in Utah County who says that, in many ways, the Iraq War defined their lives for nearly a decade.
Related
Staff Sgt. Isaac Yates of the Utah Army National Guard and his wife, Erica, both feel some relief after Pres. Obama's announcement.
Isaac Yates deployed to Iraq twice with the 141st Military Intelligence Battalion, and his brother is over there now with the Triple Deuce.
Isaac Yates first deployed in 2003 and arrived in Kuwait two weeks before the initial invasion into Baghdad. He even used the war in Iraq as a case study for his degree in Intelligence Studies.
IsaacYates says his life seemed to revolve around Iraq not long after he came home from his LDS mission to Brazil.
"Within three months, I was gone. I came back, had just over two years here and left again, and I met my wife just before that," he said. "My brother is there now, my brother-in-law just got back recently."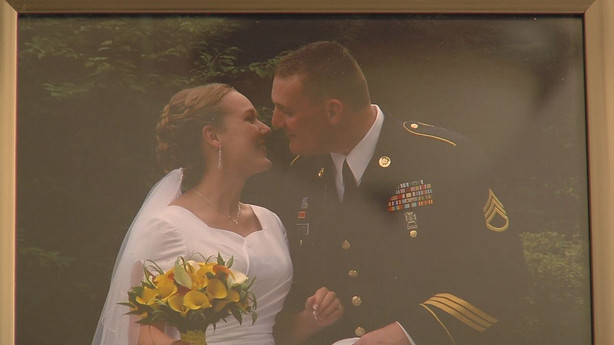 Isaac and Erica met just 36 hours before he deployed a second time in 2006 at his send-off party - ironically, a preview of the years ahead for the couple.
Now, they're happy to put the Iraq deployments behind them.
"It's nice to know that that chapter of our married life is over," Erica Yates said.
Isaac Yates believes America had the best intentions and did a good job. Now it's time to let the Iraqis take the reins.
"I still believe we're the best army in the world," he said. "Our soldiers, marines, airmen are fantastic individuals. The job we did over there is the best that could have been done given the situation."
The Yateses are starting a new chapter with their infant girl, Kimber, mindful that a deployment to Afghanistan is not out of the question.
"We're still fighting a separate war," Erica Yates said. "That's still going to be something we watch, but it really is nice to know that he's at least not going to the same location he's been twice."
As far as the Triple Deuce and other Utah National Guard troops still deployed, the Guard is telling them to stay focused on the mission, that there's no specific time for them to come home right now.
Email: jboal@ksl.com
×
Related Links
Related Stories