Estimated read time: 2-3 minutes
This archived news story is available only for your personal, non-commercial use. Information in the story may be outdated or superseded by additional information. Reading or replaying the story in its archived form does not constitute a republication of the story.
SALT LAKE CITY — Two high-tech heavyweights will go to battle in federal court Monday in an attempt to settle a long-running dispute, and Bill Gates could make an appearance as a witness.
Novell Inc. sued Microsoft Corp., accusing the computer giant of violating U.S. antitrust laws, primarily through its arrangements with other computer makers. Since the suit was filed in U.S. District Court in Salt Lake City in 2004, a judge has dismissed five of Novell's six original claims.
But the court has scheduled an eight-week jury trial to resolve one outstanding issue: Did Microsoft delay releasing Windows 95 to keep Novell's WordPerfect word- processing program and Quattro Pro spreadsheet application from gaining a place in the market?
Novell contends it did and wants $500 million to $2.5 billion in compensation.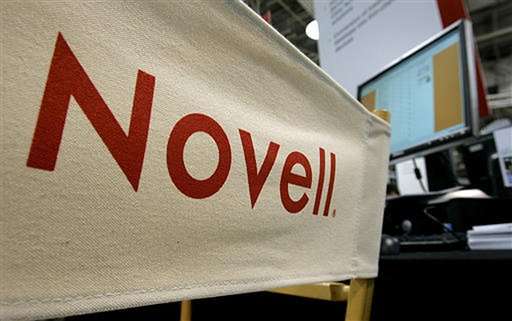 "Novell is confident that after hearing the evidence in this case, the jury will conclude that Microsoft's conduct was anti-competitive, that Microsoft targeted Novell and WordPerfect with this anti-competitive conduct, and that Microsoft's conduct caused substantial damages to the WordPerfect business," said Max Wheeler, a Salt Lake attorney representing Novell.
Lawyers for Microsoft will argue that Novell was the author of its own failings and that Microsoft's delays were based on technical decisions about what features to include or exclude from its operating system.
Microsoft attorney Steve Aeschbacher said Novell is saying it wishes Microsoft would have developed Windows 95 differently than it did.
"The law basically doesn't require people to design their products to the whim or demand of other companies. You get to design your own products. There isn't any legal obligation for us to do what they wanted us to do," he said.
Novell bought WordPerfect for $1.4 billion in 1994. It sold that program and Quattro Pro two years later for just $145 million.
Houston-based Attachmate Group, a software holding company, bought Novell this past April for $2.2 billion.
Novell again is based in Provo after being headquartered for a time in Waltham, Mass.
Up to now, the lawsuit has been argued in Maryland where the federal court consolidated several other antitrust cases involving Microsoft. Because of that, U.S. District Judge J. Frederick Motz from Maryland will preside over the case in Utah.
Novell filed the lawsuit less than a week after banking a $536 million settlement from Microsoft over antitrust complaints in Europe.
Despite the ongoing lawsuit, Microsoft and Novell reached a collaboration agreement on Windows and Linux interoperability in 2006. Linux is a computer operating system based on free, open source software.
Microsoft founder Gates is among those scheduled to testify during the trial. "We put him in our will-call list, so we expect him to be here," Aeschbacher said.
Email: [dromboy@ksl.com](<mailto: dromboy@ksl.com>)
×
Related stories
Most recent Utah stories