Estimated read time: 2-3 minutes
This archived news story is available only for your personal, non-commercial use. Information in the story may be outdated or superseded by additional information. Reading or replaying the story in its archived form does not constitute a republication of the story.
Ed Yeates ReportingDespite the storm's fury, TRAX commuters arrived on time today, many waiting in empty offices while their colleagues in cars crawled to work at a snails pace. So how do the trains always manage to make it?
Let's start with the most obvious, something you would expect on every train - a little snowplow attached right to the bottom of each leading car.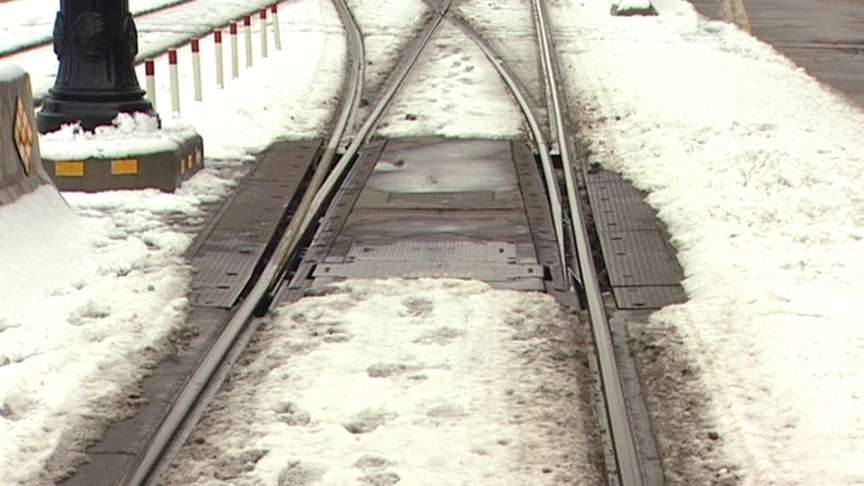 Though it didn't blast everything along the Wasatch Front, where the storm hit, it hit hard! Early morning, heavily loaded TRAX trains sliced into the fury at about 33rd South, but hardly skipped a beat as they continued moving downtown.
To help out, TRAX technical engineers came up with a spare arm called an ice-breaker.
Paul O'Brien, General Manager, UTA Rail Services: "We were the first property in the country to actually make a heated pantograph standard on our fleet."
Pantographs, as they're called, make contact with overhead electrical lines powering the trains. But TRAX installed a powerless spare at the front of some trains, designed only to send heat up the lines and melt ice buildup.
In one freak ice storm, Portland had to shut down its light rail for four days because of frozen overhead lines and rail switches. But with TRAX...
Paul O'Brien: "We have sensors in special track heaters that come on automatically with a combination of moisture and temperature."
If you could walk down the middle of the tracks, you'd see lots of snow, but when you get to the switch - the critical switch - it's all dry. Ice free switches and ice free overhead lines.
And in worst case scenarios, when snow falls all night...
Paul O'Brien: "We will actually keep trains out running al night, just to keep the tracks clear."
As we've reported before, TRAX is also about to install heaters in the bottom of door stairwells to keep them ice free as well.
×