Estimated read time: 2-3 minutes
This archived news story is available only for your personal, non-commercial use. Information in the story may be outdated or superseded by additional information. Reading or replaying the story in its archived form does not constitute a republication of the story.
Keith McCord ReportingThree of the astronauts who flew aboard the space shuttle Atlantis in June visited Utah today. They wanted to say thanks to employees of ATK Launch Systems and personally present them with a special award from NASA.
On June 8th the shuttle blasted into space headed for a 14-day, 5.8-million mile mission to the International Space Station. The crew installed new equipment and conducted four spacewalks, before returning to earth in California.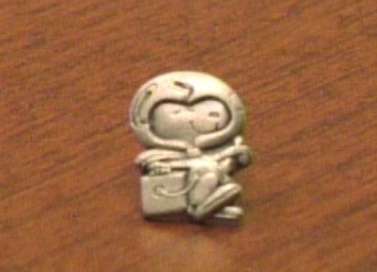 Today, Commander Fred Sturckow, pilot Lee Archambault and mission specialist Steven Swanson met with several hundred employees of Utah's ATK Launch Systems to say "thanks for the ride". ATK builds the solid rocket boosters that lift the shuttle into space!
Cmdr. Sturckow said, "It's really our honor to come and thank you for your work you're doing on your boosters. We really love flying them; those are some great pieces of hardware."
The astronauts showed a video of their mission to the space station, highlighting the various activities that took place. Thirteen ATK employees at the Promontory test site also received a special honor. The astronauts presented NASA's "Silver Snoopy Award", a special recognition for those who have contributed to the success and safety of the space program.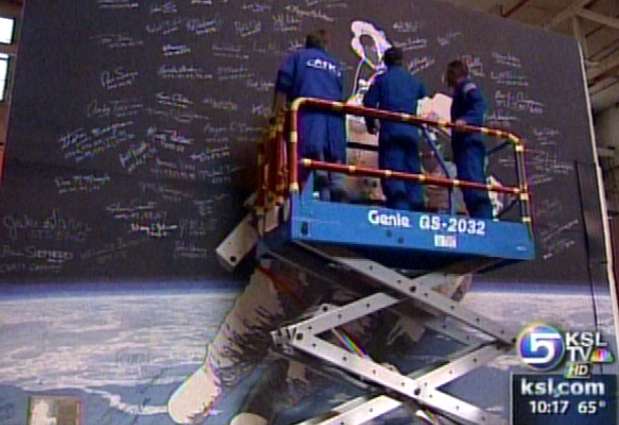 More than 1,000 of these awards have been presented. Each is made of sterling silver, and each one has flown on a space shuttle.
Cmdr.Sturckow said, "And they take these pins and actually fly them on the shuttle up to the space station. So when we bring them back they have about 5-million miles on them. But it's a very nice way to recognize some very deserving individuals that make it safe for everybody to do their job."
Whenever shuttle astronauts visit ATK's Clearfield facility, they're also asked to sign a special mural in the work area, a display that includes the autographs of dozens of men and women who went to space with the help of many Utah employees.
The "Silver Snoopy" award originated in 1968, and yes, it was designed by Charles Schultz creator of the "Peanuts" comic strip, who was an avid space enthusiast.
×
Most recent Utah stories