Estimated read time: 1-2 minutes
This archived news story is available only for your personal, non-commercial use. Information in the story may be outdated or superseded by additional information. Reading or replaying the story in its archived form does not constitute a republication of the story.
Carole Mikita ReportingIt has become the hottest high school on the planet, an international tourist attraction: East High School students, faculty and administrators say, if you can't beat 'em, join 'em. Their fall production is 'High School Musical'.
Like everything else about the show, the auditions were huge! Students packed the now-famous hallways, hoping for a part.
Patrick Waldron said, "I love to sing and dance. I saw High School Musical; it was my favorite movie of all time so I just had to audition for it."
He had company.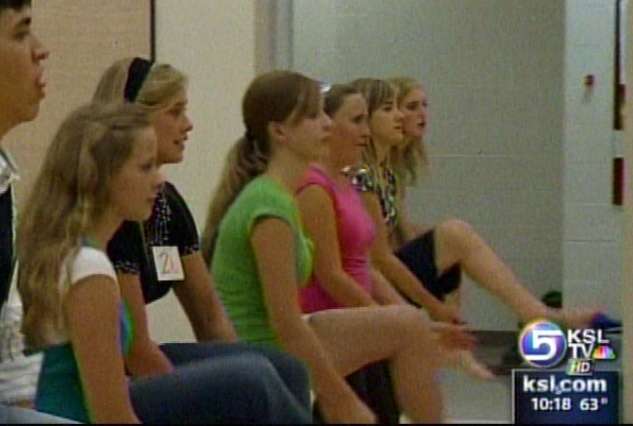 East High drama teacher Kevin McClellan said, "It's been popularizing the ideas that have been my whole career, making sure that kids have a really good experience, being part of something bigger than themselves up on stage and really discovering their own talents."
Twelve-hundred American high schools will produce this show this year, but because the movies were filmed at East, it has become the state's, the country's newest tourist attraction.
Amber Lee, president of the East High drama club, said, "Well, in the world, like people come from all over the world to come see our school, which is cool."
It's a little loud, a little rambunctious and it's gonna take hours for this audition; those in the drama club say they've never seen anything like this before.
East High students are determined to turn their talents into a production that lives up to the energy and enthusiasm of the original. "High School Musical" at East High opens November 7th. It is only scheduled to run for five days, but as Mr. McClellan, the drama teacher said, we'll see.
×
Most recent Utah stories