Estimated read time: 2-3 minutes
This archived news story is available only for your personal, non-commercial use. Information in the story may be outdated or superseded by additional information. Reading or replaying the story in its archived form does not constitute a republication of the story.
Carole Mikita ReportingA group of women in Ogden is reaching out to the wives of the miners lost in the Crandall Canyon Mine disaster.
With each click of the knitting needles comes hope that this work will comfort someone who is suffering. The ladies of Ogden's First Presbyterian Church have just completed nine shawls. They are sending them to the miners' wives in Central Utah.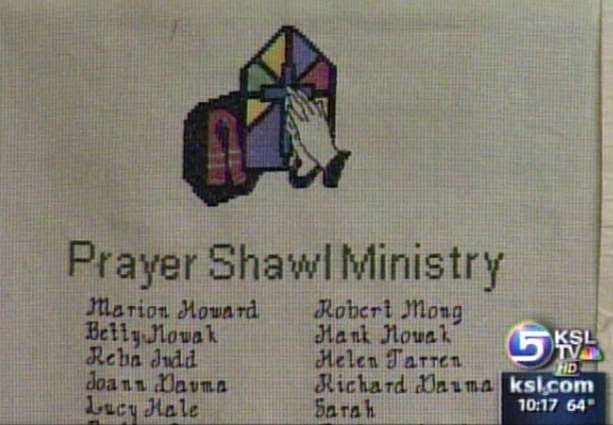 Elner Brandon says, "It just came over me, we ought to send those ladies a shawl. It just blossomed out from there."
Last September, under Linda Olson's leadership, 18 women of faith formed the Prayer Shawl Ministry. Together they sit and visit and knit or crochet -- 165 shawls so far. Their hands create what their hearts are feeling.
Linda Olson says, "It just brings tears to your eyes because you know they really appreciate it, and they know that we are with them, they are in our prayers, they are comforted by God."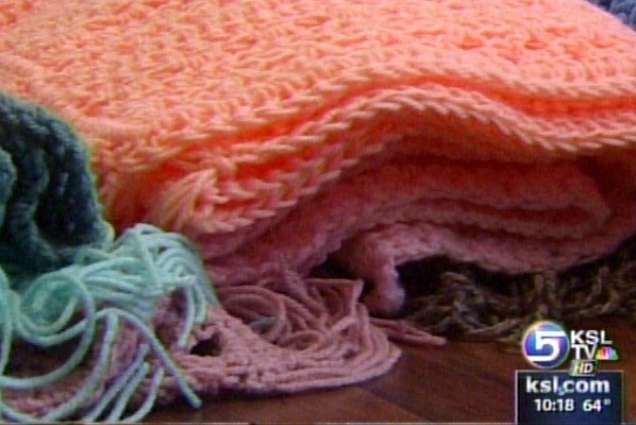 The Rev. Dr. Richard Paul Minnich, pastor of First Presbyterian Church, told KSL about some of the people who have received shawls: "A family who lost an infant to SMA, people who have lost mothers or brothers, just all kinds of grieving and also some people who are going through some real struggles in terms of addiction. Let them know there are people who are praying for them."
The women of the Prayer Shawl Ministry say their gifts cross all religious boundaries; they are meant for all people.
Brandon said, "I know one particular lady we gave one to, she just wrapped it around her and hugged it to her."
Their pastor blesses each shawl and all are given with a prayer card that reads, in part, "May the ones who receive this shawl be cradled in hope, kept in joy, graced with peace and wrapped in love..."
Charity comes in all shapes and colors. The Prayer Shawl Ministry also includes men. The ladies knit or crochet lap blankets for men who are disabled or recovering from illnesses or surgeries.
×
Most recent Utah stories