Estimated read time: 2-3 minutes
This archived news story is available only for your personal, non-commercial use. Information in the story may be outdated or superseded by additional information. Reading or replaying the story in its archived form does not constitute a republication of the story.
Tonya Papanikolas ReportingAn ammonia leak has forced the evacuation of the Steiner Aquatic Center in Salt Lake. It happened around 5 p.m. at 645 Guardsman Way.
Monitors inside the facility are designed to detect if any chemical levels are off. An alarm system went off, alerting employees that something was wrong. So an employee went to see what happened and could smell something. It turned out to be an ammonia leak.
The aquatic center was evacuated. About 100 people were inside at the time. No injuries are reported.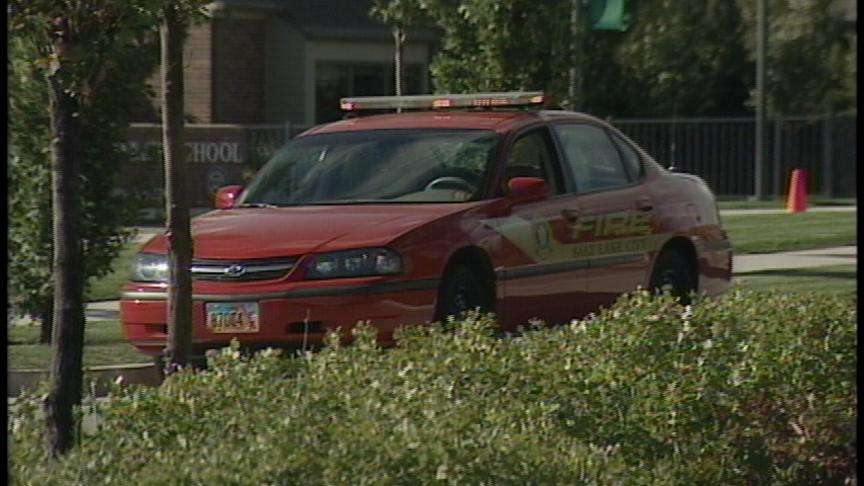 A couple of schools are right across the street -- Rowland Hall-St. Mark's and the Carmen B. Pingree School for Children with Autism. A University of Utah practice center and a day care facility are also located nearby. All of them were basically in lockdown. Parents were escorted to get their children from the schools.
One parent, Alex Zigliari, told us, "I started to panic when I started to see all the trucks and you have your son inside. You start thinking about what could go wrong."
Salt Lake City Fire Department HAZMAT crews arrived and went inside the aquatic center. They found significant, but not dangerous levels of ammonia. Crews said that the ammonia could cause some burning sensations if it was inhaled, but they told us these were not dangerous levels.
Scott Freitag, with the Salt Lake Fire Department, said, "If you were to inhale or get it in contact with your nose, mouth or eyes, it certainly could burn, cause irritation that way. But you'd have to really inhale quite a bit."
Crews have shut down all the pumps, and they're turning on an air conditioning unit. They believe that will clear out the ammonia.
Again, officials say this is not dangerous. It is likely these levels of ammonia would not hurt people's health, but as a precaution officials have moved people playing soccer nearby a little farther east.
×
Most recent Utah stories