Estimated read time: 2-3 minutes
This archived news story is available only for your personal, non-commercial use. Information in the story may be outdated or superseded by additional information. Reading or replaying the story in its archived form does not constitute a republication of the story.
DUCHESNE — A 6-year-old girl was critically injured Thursday when she was hit by a man suspected of driving under the influence of methamphetamine.
Lonnie Walker Brady was walking with another person in the crosswalk at the intersection of 100 West and U.S. Highway 40 in Duchesne about 7:30 p.m. when she was hit by the driver of a pickup truck. The impact threw the girl about 43 feet, according to Utah Highway Patrol trooper Matt Pratt.
The crash was witnessed by a Duchesne County sheriff's deputy, who noted that the driver was not speeding at the time of the crash and applied his brakes before striking the girl, Pratt said.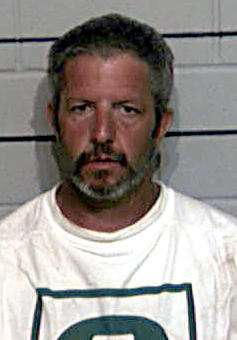 Lonnie was taken to Uintah Basin Medical Center in Roosevelt and then flown to Primary Children's Medical Center in critical condition. She was upgraded to stable condition Friday afternoon.
"The doctors have a very optimistic outcome for her," said UHP Cpl. Rex Olsen.
The girl's grandfather, Darren Brady, said she is doing remarkably well, despite having suffered bruising to her lungs, a skull fracture and a broken pelvis. He said the the family was encouraged by the fact that there was no bleeding on the girl's brain.
Brady arrived at the scene of the crash before paramedics had loaded Lonnie onto a back board, when his granddaughter's small body was still on the ground.
"When I saw she was crying, I knew it was a good sign," he said. "Obviously, silence isn't good."
This isn't the first tragedy to touch the Brady family. They lost a daughter three years ago in a crash with a dump truck. Another daughter had twins die at birth and a nephew was killed in a car crash in November.
"I feel like I'm numb, "Brady said. "It just seems like we've had our fair share and I keep wondering what's next."
He said that their family has been able to cope with the hardship through a combination of spiritual belief and support from friends and family.
Troopers arrested Joseph Mitchell Pantos, 44, of Highland, for investigation of DUI, driving on a suspended license, possession of methamphetamine, possession of drug paraphernalia and failure to yield to a pedestrian in a crosswalk.
Email: geoff@ubstandard.com
×
Photos
Most recent Utah stories