Estimated read time: 2-3 minutes
This archived news story is available only for your personal, non-commercial use. Information in the story may be outdated or superseded by additional information. Reading or replaying the story in its archived form does not constitute a republication of the story.
Whit Johnson reportingThe search is on this morning for 22-year-old BYU student Camille Cleverely. She disappeared Thursday, and no one has seen or heard from her since.
Police say at this point they don't suspect foul play, but they are calling her disappearance suspicious and are asking for the public's help.
Camille Cleverley has missed several appointments over the last few days, including a test. Family members say that is very uncharacteristic of her behavior to just pick up and leave town without telling anyone.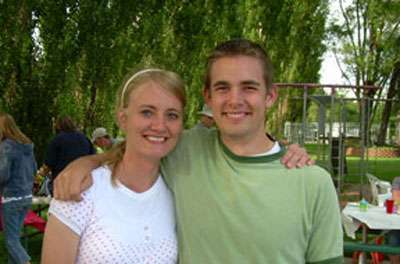 Camille is 22 years old. She's originally from Idaho but living in Provo, studying at BYU. Police say Camille was last seen on Thursday. They believe she stopped by her apartment and picked up a few belongings, nothing that would indicate she was going on a trip, and then left on her bicycle.
Camille does not have a car or a cell phone.
Camille's parents drove down from Idaho. They say what alarms them most is none of her friends, including her boyfriend, know where she is.
Her father, Joel Cleverley, said, "We're just trying to figure out what to do next, you know? I mean we've given the police the information that we can give them, and now we have to try to think some more, I guess, to figure out what other leads we might be able to come up with."
Her mom, Susan, said, "We're very thankful for all that they're doing and all the volunteers that have helped out today, pass out flyers, family, and everybody's support. We really appreciate it."
Camille is 22 years old, five feet five inches tall and 110 pounds. She has blond hair and blue eyes. She may be riding a Schwinn mountain bike that is silver with purple highlights.
If you know anything, please call Provo police. There are a lot of people waiting and hoping for some good news.
×
Most recent Utah stories