Estimated read time: 2-3 minutes
This archived news story is available only for your personal, non-commercial use. Information in the story may be outdated or superseded by additional information. Reading or replaying the story in its archived form does not constitute a republication of the story.
DELTA — Searchers spent yet another day Tuesday looking for clues in the disappearance of Susan Cox Powell Tuesday in the remote area around Topaz Mountain.
But as of 3:30 p.m. searchers had not indicated they had found any item of significance.
Tuesday marked the ninth day West Valley police officers have searched the central Utah desert. An estimated 75 searchers on ATVs and horseback combed an area northwest of Topaz Mountain.
---
But as of 3:30 p.m. searchers had not indicated they had found any item of significance.
---
At least eight different law enforcement agencies participated in the search as well as a prviate citizen with an airplane and at least one search dog.
If nothing is found by the end of Wednesday, police said they would evaluate whether to halt the search of the area.
Susan Cox Powell has been missing since December of 2009. Her husband, Josh Powell, claimed he went camping with their two young sons the night before she went missing near Simpson Springs in Tooele County, an area close to Topaz Mountain. Police consider Powell a person of interest in his wife's disappearance because of his lack of cooperation with law enforcement.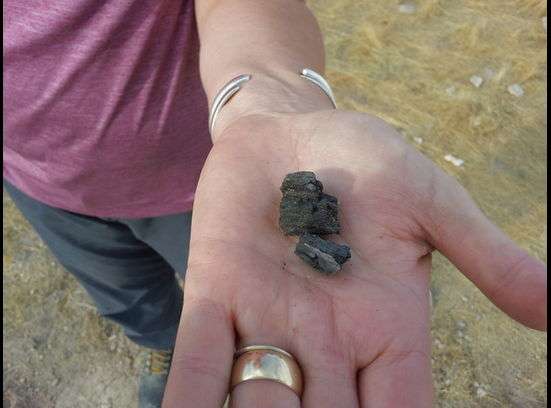 Topaz Mountain is a popular rock-hounding spot about 135 miles southwest of West Valley City. Other than the discovery of about 100 small objects that appeared to be burned pieces of wood, searchers have found mostly rattlesnakes, gopher snakes and other wildlife in the area.
The small pieces of burned wood were found buried about 2 ½ feet in the ground after nearly a dozen cadaver dogs all "hit" on the area. The evidence was collected and will be analyzed by forensics and anthropology experts in Salt Lake City.
Chuck Cox, Susan's father, flew to Utah from his home in Puyallup, Wash., to be at the search area and see the area where the apparent wood pieces were dug up. Originally, it was thought the area might be a shallow grave.
In a statement issued last week, Josh Powell's family urged police to release additional details about what the search has uncovered.
"With very little information available to the public, we can only hope that additional information is released quickly to minimize heartache to those of us who love Susan," the statement said. "In the meantime, we continue to hope for Susan's safe return."
Email:preavy@ksl.com, Email:
×
Photos
Related Links
Related Stories