This archived news story is available only for your personal, non-commercial use. Information in the story may be outdated or superseded by additional information. Reading or replaying the story in its archived form does not constitute a republication of the story.
SALT LAKE CITY -- Nicolas Cage has always seemed a little strange and his hair-do's
This photo popped up online recently and to deny the ol' timey chap doesn't have an uncanny resemblance to Nic Cage would be as ridiculous as going out of your way to watch "The Wicker Man" for a third time. Actually I must be honest, I've seen "The Wicker Man" several times, mainly because it's one of the funniest movies I've ever seen. But I digress, this photo really does look like Cage and since it's surfaced theories about an undead Cage have saturated the web.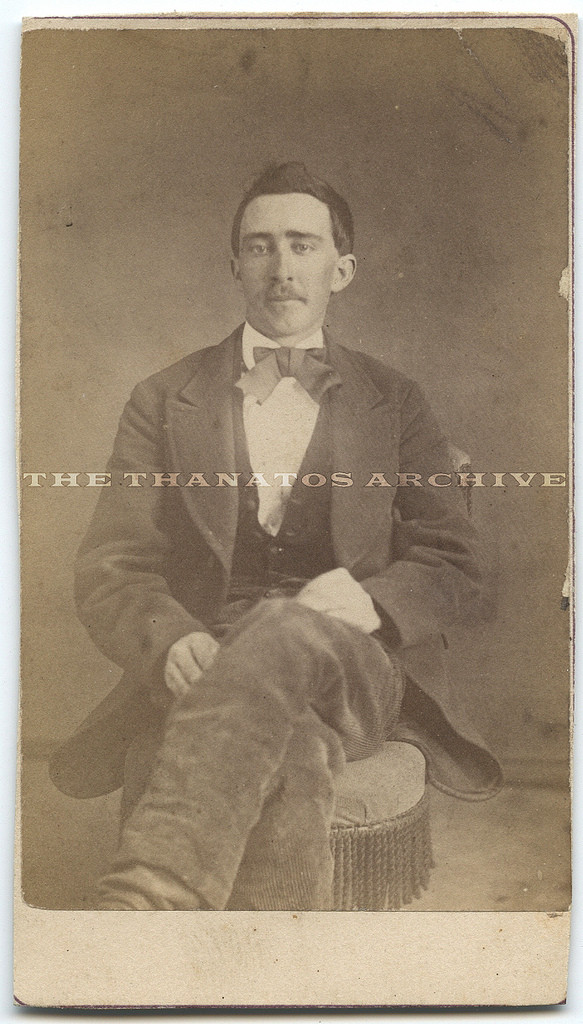 "This idea is obviously far-fetched. However, it would make an amazing plot for an upcoming Nic Cage movie," wrote Kate James on celebs.gather.com.
The man who owns the photo, Jack Mord, has put the photo on eBay and he's selling it for a measly one-million dollars. A photo that proves vampires exist and that Nic Cage is way cooler than we ever dreamed is worth well over a million bucks.
"Personally, I believe it's him and that he is some sort of walking undead/vampire, et cetera, who quickens/reinvents himself once every 75 years or so," wrote Mord on eBay. "150 years from now, he might be a politician, the leader of a cult, or a talk show host."
I say talk show host with the outside chance of politician.
The Yahoo! Blog OMG! posted a video and raised a pretty valid argument to further the conspiracy theories.
They said it could explain why he was in the 80's film, "Vampire's Kiss" and would also answer the question as to why he hasn't seemed to age over the past few decades.
If Cage is indeed a vampire, he's not the only one, and Carina Adly MacKenzie of zap2it.com has some advice on how to stay safe.
"We'd recommend going out to procure some supplies, because now that there's undeniable proof that vampires exist, we're sure to see a run on garlic at the local Shop-Rite. You'll want to stock up on holy water, crosses, stakes, and vervain as well. Good luck, and godspeed."
Sound advice, but I have one little thing that may throw a wrench into the whole super-natural theory. Vampires can't be photographed.
E-mail: jclyde@ksl.com
×
Related Links