Estimated read time: 2-3 minutes
This archived news story is available only for your personal, non-commercial use. Information in the story may be outdated or superseded by additional information. Reading or replaying the story in its archived form does not constitute a republication of the story.
Ed Yeates Reporting The National Institutes of Health has selected Utah as the site for one of only three oversee centers that will probe the mysteries of the AIDS virus. NIH is granting more than $19 million for the project so scientists in many disciplines can work together.
David Miller has been surviving AIDS now for a remarkable 25 years. He's been on numerous medication cocktails over the years, all designed to let him live with his disease, to try to simply hold the insidious virus at bay.
"I've been written off," David says. "I've been diagnosed with a six-month prognosis. I've been [told] 'You're not going to get out of the hospital this time.'"
What David and others like him continually hope for is what the University of Utah -- collaborating with 11 other scientists at four other universities -- will search for. How does the virus do its thing on a molecular level, and how can you find its weaknesses?
Dr. Christopher Hill, a biochemist at the University of Utah, says they'll look for, "How it interacts with cellular machinery. How it get into the cells. How it traffics within the cells, and how it get out of the cells."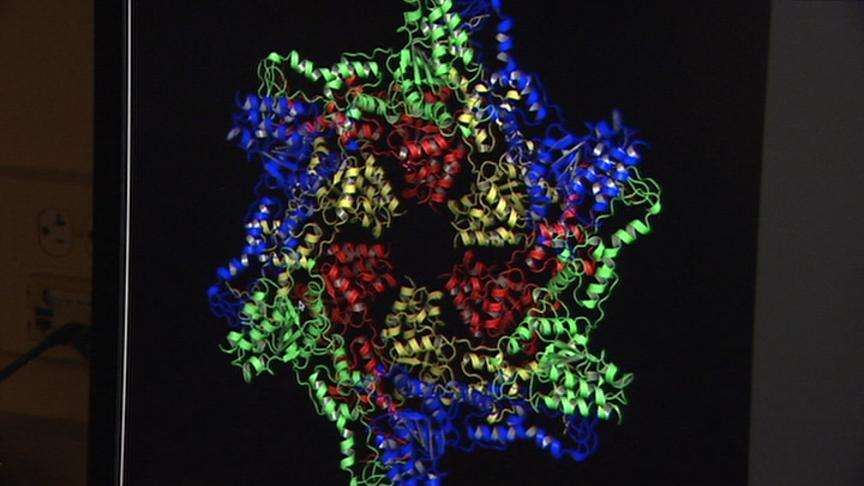 Doctors Chris Hill, Wesley Sundquist and others will search how the insidious HIV fools the normal cell's protective system, hijacking the very proteins those cells need to function, then escaping and reproducing throughout the body.
Again, this is backbone bench research, trying to unravel the mechanisms of this virus. Researchers are not setting a deadline.
Dr. Hill says, "We have a series of milestones. In science discovery there is just an unknown element to that. We have pretty clear guidelines for year one progress, and years two and three, and again in four and five."
Scientists will explore within their own disciplines, then meet frequently to coordinate their findings. This is a search not just to slow down HIV, but hopefully to get rid of it!
David says, "I've been wondering where the next frontier is going to be, and for me, I can see one again."
The U center will oversee research teams here and at the California Institute of Technology, Scripps Research Institute, Northwestern University and the University of Virginia.
×
Most recent Utah stories