Estimated read time: 2-3 minutes
This archived news story is available only for your personal, non-commercial use. Information in the story may be outdated or superseded by additional information. Reading or replaying the story in its archived form does not constitute a republication of the story.
Tonya Papanikolas ReportingCharges have been filed against a man and woman accused of kidnapping the woman's 5-year-old girl this weekend.
The mother isn't allowed to see her daughter unsupervised, so when she took the child, deputies issued an Amber Alert that eventually led to the girl's return.
Since she's back home, she seems to be doing OK, although she may not fully understand what happened. She's been sticking close to her family, and she's going to counseling. Her grandma says she just wants the 5-year-old to feel safe.
After Jasmine Spens was reunited with her grandparents Saturday, they threw her a party.
"There were my friends and all of my cousins. They missed me!" Jasmine said.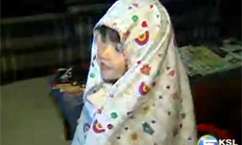 Today Jasmine played dress-up with her cousins. She hasn't talked much about what happened, but her grandma, Dana Spens, says she seems nervous.
"She's been more clingy with her dad," Dana said. "She wants to know where he's at at all times."
Police say the 5-year-old girl was kidnapped on Friday by her mother and the mother's boyfriend.
Dana Spens, who has temporary custody of Jasmine, was home when Jasmine's mother, Julia Wheelwright, and Julia's boyfriend, Donald Watters, showed up and pushed their way into the house.
"She started hitting me in the front hallway," Dana said. "So I yelled at Jasmine. I said, 'Run, Jasmine, run.'"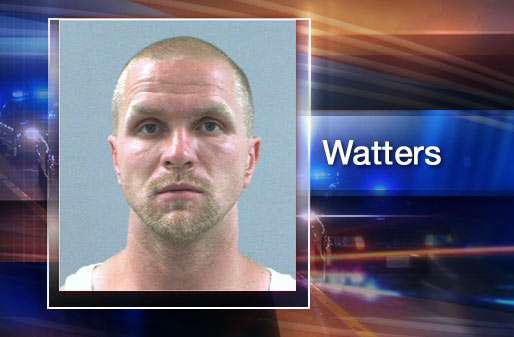 But Wheelwright grabbed the little girl and took off. The next day, Wheelwright and Watters were arrested east of Ogden. They had rolled their car and walked to a nearby ranch where someone recognized them from the Amber Alert.
"That's what brought her back, was people being aware," Dana said.
But officers didn't find Jasmine with the couple.
"They said they only had two, those two, and they didn't know where Jasmine was. I was just sick," Dana said.
A little while later, though, officers located Jasmine. Deputies say Wheelwright and Watters had dropped her off overnight at a friend's house in Evanston, Wyoming.
She was fine. Spens says she and her granddaughter will now try to go back to life as normal. For Jasmine, that means starting school on Wednesday!
Wheelwright and Watters are in the Weber County jail. They've been charged with kidnapping, burglary, aggravated assault and reckless endangerment. They will have their first court proceeding Tuesday.
×
Related links
Most recent Utah stories