Estimated read time: 5-6 minutes
This archived news story is available only for your personal, non-commercial use. Information in the story may be outdated or superseded by additional information. Reading or replaying the story in its archived form does not constitute a republication of the story.
ELY, Nevada — Law enforcement officials searched about a dozen abandoned mine shafts in the mountains outside of Ely, Nev., Friday for clues into the disappearance of missing West Valley mother Susan Cox Powell.
"It was a very long, exhausting day," said West Valley Police Sgt. Mike Powell. "And we had a very successful day."
No physical evidence was collected Friday. Instead, investigators came away with "documentation and photographs" of each mine shaft, Sgt. Powell said.
The search was expected to resume, and possibly wrap up, on Saturday.
Sgt. Powell plus four detectives from the West Valley Police Department, along with representatives from the White Pines County Sheriff's Office and the Bureau of Land Management out Ely, searched the rugged terrain about five miles outside of Ely until about 5 p.m. Friday.
Well over a dozen reporters and photographers initially accompanied the searchers. The first search took place just off of Highway 50 near a gravel pit below Squaw Peak. Searchers focused on mine shafts. White Pines County Sheriff Dan Watts estimated there are a couple hundred mine shafts in the area.
"We're going to check every one we can get to," Watts said.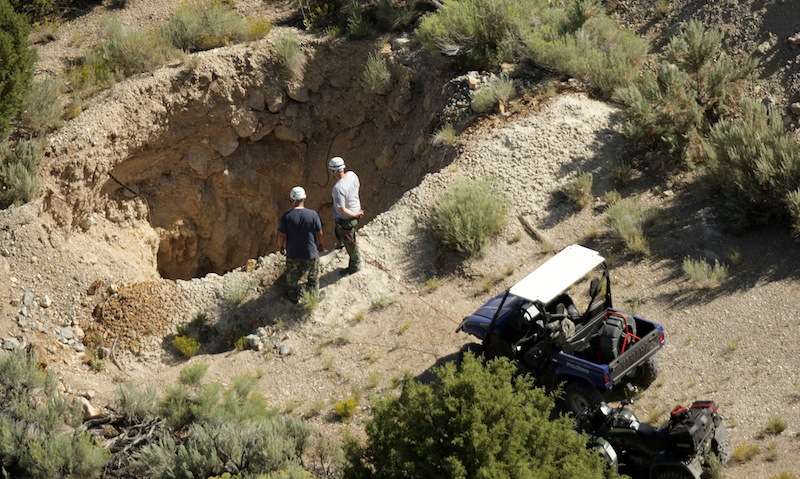 Police released few details at a Friday morning news conference about why they were in Nevada, but the sergeant later explained that new information from a search warrant in the Susan Powell case prompted them to head to the Silver State.
"We were able to obtain information from a prior search warrant," Sgt. Mike Powell said. He would not specify when or where the warrant was served or whether the information was a result from crime lab tests. At one point, he said the warrant was served during "the initial part of the investigation" and said the information received was "fairly recent."
"The specifics I'm not able to discuss in any detail at all," Mike Powell said earlier at a news conference that prompted more questions than provided answers.
The sergeant attributed the scant information to a court-ordered "secrecy order" and invited members of the media to join him and four police detectives on several searches in areas outside of town. He said investigators chose to "utilize the media" in order to let people know the case is still an active investigation.
After Friday's search was over, Mike Powell noted that part for the reason for the delay in receiving some of the information from the search warrant that eventually led them to Ely, Nev., was Josh Powell.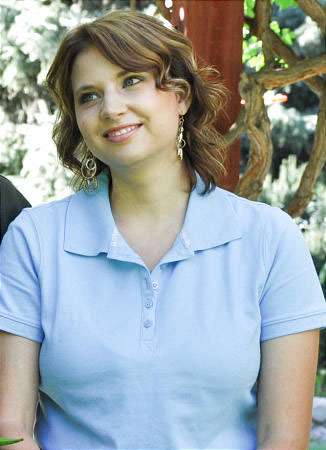 "That information was delayed in time as a direct result of the lack of cooperation of Josh Powell," Sgt. Mike Powell, who has no relation, said. "We always welcome him to come forward and speak with us."
Sgt. Powell also noted that Friday's search, "has absolutely nothing to do with Steven Koecher."
Josh Powell's father-in-law had earlier presented a theory that Susan Cox Powell had run off with another missing Utah man, Koecher.
BLM spokesman Chris Hanefeld warned reporters about the many mine shafts, both documented and undocumented. He also warned of rattlesnakes and live wires in the area.
Four detectives carrying ropes, riding ATVs, wearing helmets with big lights and climbing gear searched six abandoned mine shafts in an area that appears to be a makeshift landfill, where people have illegally dumped all kinds of items.
The searches appeared to be cursory and lasted only a few minutes at each site. After finding each mine shaft, searchers marked GPS coordinates at each opening and shined lights inside. Most of the shafts have been between 50 and 100 feet deep. At least one mine shaft had a gate previously installed that had obviously been breached.
The initial searches were occurring east of an active copper mine, Robinson Mine, near Lane, Nev. Searchers later moved to a second area — that involved going over a steep incline with loose gravel toward Squaw Peak — to locate additional mine shafts. Searchers advised only ATVs should try to enter that area.
Watts said his office was contacted two days ago by West Valley police who informed him that detectives would be in the area to follow up on leads in the Powell case.
Mike Powell indicated detectives are looking for something specific, but would not specify.
---
Police have repeatedly said Josh Powell has been uncooperative with their efforts and Josh said they, in turn, have provided him with little information about the case.
---
"This is the first time we've been here to follow up on information that led us out here," the sergeant said, yet also said officers had earlier taken a "pre-emptive drive" to Ely. "This is definitely not a cold case."
He said detectives "felt strongly that we needed to follow" up on information that led them to the area.
Around town, many people said they had heard of the Susan Powell case, but they were all surprised to learn of a possible link to the case in Ely. The Ely Times wrote a small article on the front page of Friday's newspaper talking about West Valley police coming to Nevada.
The media descended on the small town after West Valley police issued a press release Thursday announcing they had new information in the case that has gone unsolved for more than a year.
The West Valley mother of two was last seen Dec. 6. Her husband, Josh Powell, reported seeing her around midnight when he said he took the couple's children — then ages 2 and 4 — camping in the remote west desert of Tooele County.
He said at the time that he and the boys slept in the family's van despite the subzero temperatures in the area. Police seized the vehicle for a search just after Susan was reported missing. In that time, Josh Powell rented a vehicle and returned it with the odometer showing several hundred more miles on it than when it was initially rented.
Josh Powell has been named a person of interest in the case, but there have never been any official suspects. Police have repeatedly said Josh has been uncooperative with their efforts and Josh said they, in turn, have provided him with little information about the case.
-----
Written with contributions from Pat Reavy,Jenifer Stagg and the ksl.com news team.
×
Photos
Related Links