Estimated read time: 2-3 minutes
This archived news story is available only for your personal, non-commercial use. Information in the story may be outdated or superseded by additional information. Reading or replaying the story in its archived form does not constitute a republication of the story.
Richard Piatt ReportingA new "double whammy" attack against child kidnappers includes a new public service announcement for the Amber Alert program.
The graphic, frightening reality of child kidnapping, is a key element of the new ad. But there might be comfort in the fact that police are stepping up the Amber Alert response efforts at the same time.
Part of the PSA says, "When a child is abducted, you may be the only one who can help."
Even in a reenactment, it is chilling to watch a little girl getting kidnapped. But that's what the Amber Alert public service announcement shows.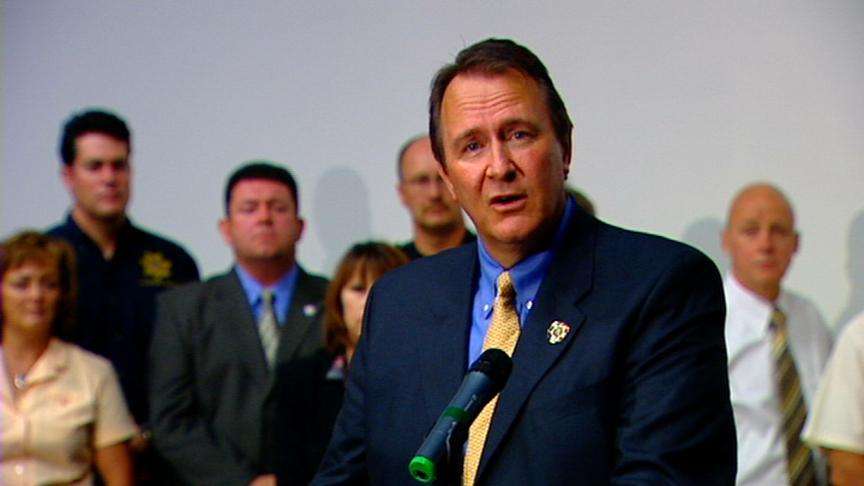 Its power partly comes from 9-year-old Hadley Gordon, who says she imagined being kidnapped herself. Hadley Gordon says, "I was thinking, like, what if I was doing this, what would I be thinking?"
The message of the ad: that an Amber Alert can give kids a fighting chance.
Along with it, the attorney general is announcing a new Child Abduction Response Team or CART. It's a kind of multi-police agency, SWAT team for child kidnappings.
Utah Attorney General Mark Shurtleff said, "This is a war, we're not giving up, we will not stop, we will not give up until we stop all these kidnappings."
The Amber Alert interrupts radio and TV broadcasts. It is also posted on freeway signs when police think that a wide audience can help find a kidnapped child.
The program was not in place when Elizabeth Smart was kidnapped in 2002. But since it started, 19 children have been recovered in Utah after Amber Alerts.
Elaine Runyan-Simmons can't help but wonder if an alert could have helped her daughter Rachel who was kidnapped and murdered in 1983. Elaine says, "We can't lose one child. I may have not had to live the life I've lived if we had more protective measures in place."
Many people admit getting chills watching this graphic ad. It's a strong message to spur a reaction to a frightening crime.
×
Most recent Utah stories