Estimated read time: 2-3 minutes
This archived news story is available only for your personal, non-commercial use. Information in the story may be outdated or superseded by additional information. Reading or replaying the story in its archived form does not constitute a republication of the story.
Keith McCord Reporting When you drive up to the gas pump you have several choices to put into the tank: the various grades of unleaded and diesel.
Now, a station in Moab has yet another grade of gasoline that's truly homegrown.
It's not every day that someone throws a party at a gas station. But at the Chevron on Moab's Main St., that's exactly what happened earlier this month.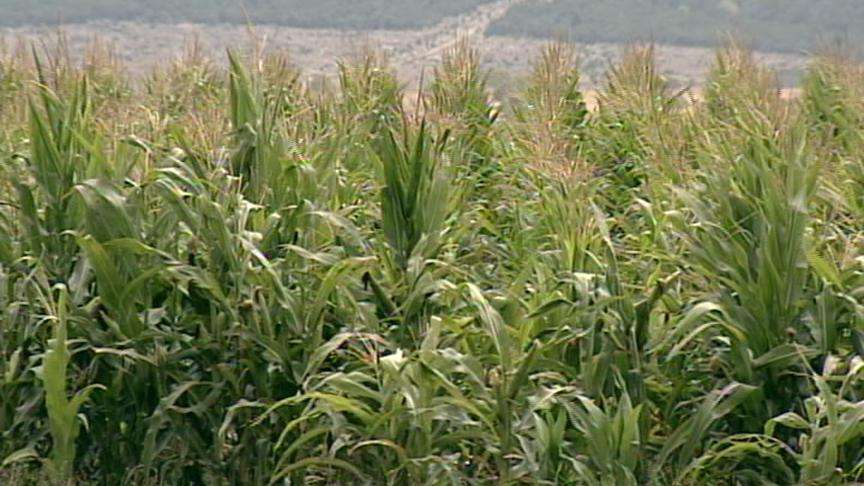 The party was about B-100 biodiesel fuel.
"Biodiesel is a clean fuel and a renewable fuel, and it's domestically produced, so it allows us to run a diesel vehicle [and] put out less emissions into the air," said Celia Alario of Canyonlands Biofuels User Group.
The Moab Chevron is the first station in southeastern Utah to sell the fuel. It's made from sunflowers, corn and other crops as well as from waste oils used in restaurants.
The gas station party was really more of an educational event organized by the Canyonlands Biofuels User Group. The group's members promote alternative fuels.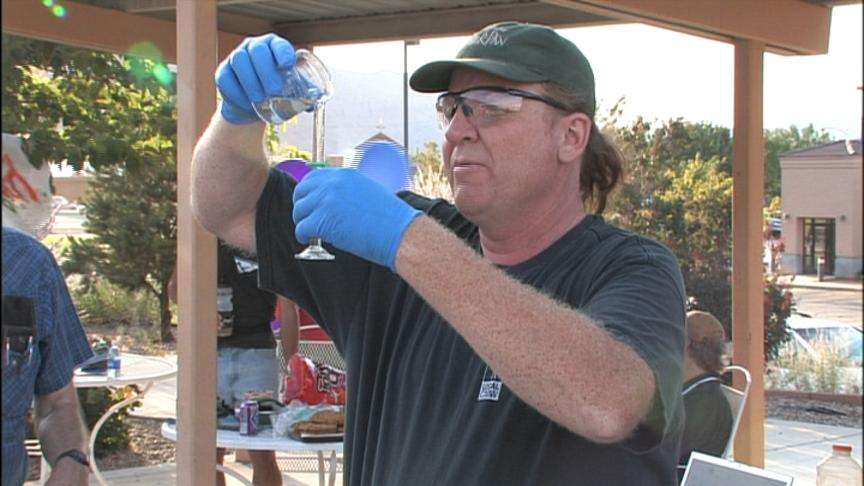 "What we're doing is we're mixing the potassium methoxide up pretty rich," explained Hugh Glass, one of the organizers of the group.
During the party, Glass gave demonstrations to motorists who dropped by. "I'm letting people make biodiesel; showing them how it's made to help with the understanding of how much energy it takes to make the stuff, which is very little," he said.
With gasoline prices as high as they are, and the environmental movement gathering more steam, biofuels are starting to get noticed. James Schmidt dropped by and said he'd consider using it. "The idea of making use of resources like waste oil and so forth is fascinating idea," he said.
Fuels made from crops grown on American soil are sold in many states now. And the hope is that as awareness grows, and more of this biofuel gets produced, America's dependence on foreign oil will go down. "There is no silver bullet, but if you have a diesel vehicle or a vessel, or some farm equipment, you can run it on biodiesel right now," said Alario
Stuart Kent, owner of the Moab Chevron, hopes to eventually create an "alternate fuels depot" with local farmers providing the ingredients to make the fuel.
The biodiesel fuel is priced about the same as regular diesel gasoline. It's in the $3-a-gallon range right now.
×
Most recent Utah stories