SALT LAKE CITY -- A growing number of sites and publications have been capitalizing on people's interest in seeing who has recently been arrested by publishing their mug shots. Places like newspapers and websites -- even Facebook pages. But with this proliferation comes new concern.
The page for "Look Who's Busted Salt Lake City" has more than 7,200 "likes" on Facebook. There's another one from Davis County, as well as national websites. Defense lawyers say they aren't exactly a service to the justice system.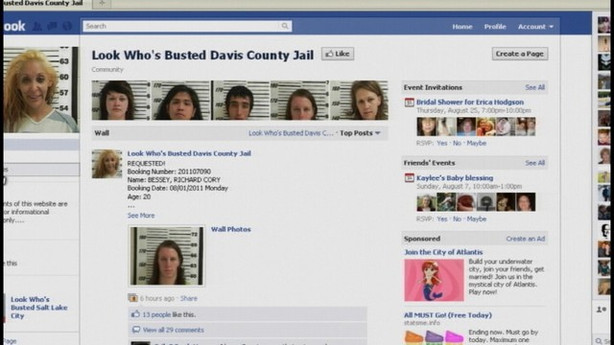 "It kind of flies in the face of what we believe to be the law, which is the presumption of innocence," said Greg Skordas, one such attorney.
They're the ones who have to defend these people -- after their mug shot shows up on one of these sites.
There are also newspapers like "Busted" that show mug shots of those busted along the Wasatch Front.
"Is that person now going to get a fair trial now that their picture is on the front page of a magazine that's over here at the convenience store?" he said.
Skordas said that someone seeing one of these photos is certainly looking at a photo taken at a jail, so it's certain the person's been cuffed and arrested. But are they guilty?
"Those of us in the business know that's not always true," he said.
The county jail has received requests from various publishers, asking for special access to photos beyond what's already available online. Their answer, however, is always "No."
"It is public information when people are in jail," said Lt. Mike Deniro of the Salt lake County Sheriff's Office. "You can do what you want with it. We can't stop you. But we will not support or condone that use."
The creator of the "Look Who's Busted Salt Lake City" Facebook page said that there have been personal threats as a result of posting the photos.
In a statement, the person -- who didn't want to be identified -- said, "I think that the people of Salt Lake should know what is going on around them and their children on a daily basis. Not just the top stories that make the news."
Generally these kinds of publications come with disclaimers that those pictured are presumed innocent.
As for the newspaper "Busted," many convenience stores have chosen not to carry it because they don't approve of the message it sends.
×
Photos