Estimated read time: 2-3 minutes
This archived news story is available only for your personal, non-commercial use. Information in the story may be outdated or superseded by additional information. Reading or replaying the story in its archived form does not constitute a republication of the story.
Ed Yeates Reporting Like the first collapse on August 6, that second cave-in last night came from what is called a mountain bump or bounce.
When a wall in a mine tunnel fails during one of those bumps, the energy released is explosive.
Miners know what bumps and bounces are all about because where they're at --not on the surface of a mountain, but way down deep inside-- they feel it all the time.
For a novice entering a mine for the first time, as several did after the August 6 event, a bounce or bump was the most unnerving thing they've ever experienced.
The walls or pillars bow inward, the floor bows upward, and the roof bows downward. Miners describe it as an elastic feeling, and it happens all the time.
But if a coal seam or wall in the mine should fail during the movement, the result potentially is catastrophic. That's what happened on August 6. That first cave-in registered 3.9.
Rounding off at magnitude 4, the energy released is equivalent to 1,000 tons of TNT, or a small nuclear device.
The deeper the mine, the higher the risk because you're accumulating the strain of 1,800 to 2,000 feet of overburden. "[It] depends on the property, to a degree, and the microstructure of the coal. But generally, a strong, brittle material has a tendency to fail violently," explained William Pariseah of the University of Utah's Department of Mining Engineering.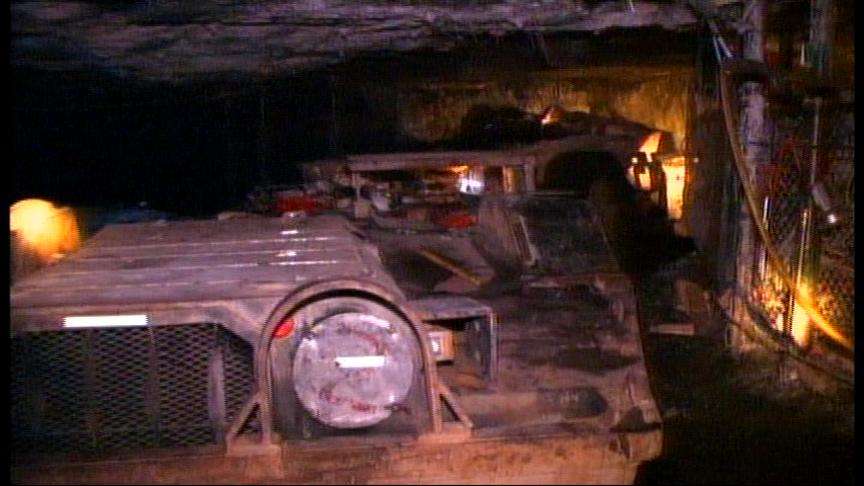 The extent of this cave-in surprises mining engineers. "They've progressed back into the mine now 900 feet and say there's another 1,000 to 1,500 feet to clear. That's a long area. We're talking about one quarter to a half mile," said Dr. Kim McCarter, also of the University of Utah's Department of Mining Engineering.
The mountain has been trying to settle following that first failure. It moves and groans much longer than anyone expected.
Last night, another pillar or wall, like a spring under strain, failed and exploded inward at a magnitude 1.6. Rounding off at 1.5, that's 320 pounds of TNT.
Dr. McCarter says events at the Crandall Canyon Mine shows how much we don't know about what can happen in deep-seated mines after a major collapse.
×
Most recent Utah stories