Estimated read time: 2-3 minutes
This archived news story is available only for your personal, non-commercial use. Information in the story may be outdated or superseded by additional information. Reading or replaying the story in its archived form does not constitute a republication of the story.
DRAPER -- A super sibling. That's what friends and family call 11-year-old Sophie Lovell of Draper. Her aunt nominated her for a High 5 because Sophie is making a difference not only in her family but in her community, as well.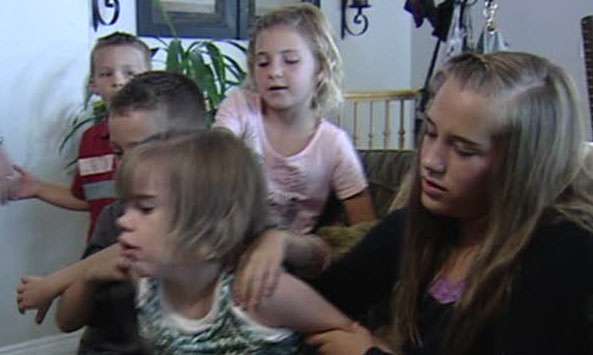 Judging from the crowd that showed up to help honor her with a High 5, there's no shortage of love for this young woman. Her mom, Jill Lovell, said, "She's incredibly caring and sensitive and empathetic and she has a lot of concern for the kids that she sees."
Sophie learned how to love at home, caring for a special little sister who has a rare degenerative illness called MPS.
"She can't talk," Sophie explained. "She can't really walk on her own."
Sophie's family belongs to a support group called Angels Hands. The organization aims to improve the quality of life for individuals with rare diseases. Inspired by her sister, Sophie came up with an idea to act as an angel herself.
She raises money, buys beads, then makes necklaces and bracelets to sell. She donates all of the proceeds to Angel's Hands. Each hand-made piece of jewelry is a symbol of Sophie's sacrifice.
Sophie's aunt, Becky Pierce, said, "She does jobs around the house and uses her own allowance and then donates that, too."
"I get a lot of donations from my friends and family," Sophie said. "I use my money and my parents help me."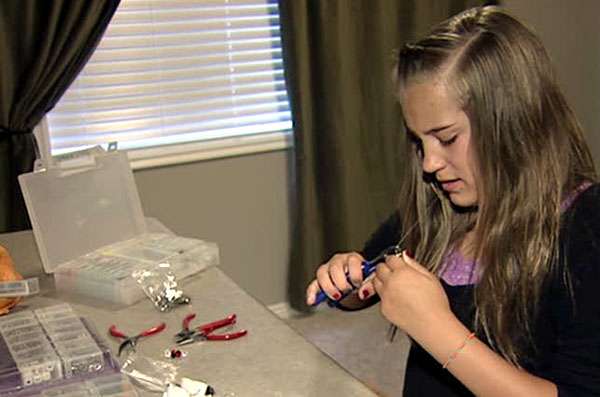 Ethan Burrows, Sophie's cousin, said, "Every time we come over here she's downstairs in the basement making bracelets and necklaces."
And Sophie's dad, Wes Lovell, said, "It's all her idea. In fact, we have to make sure she gets her homework done first."
Mark Kristensen of Angels Hands said, "Sophie is 11 years old and she has her normal friends. They don't experience what Sophie does. They see her cute little sister having fun. They see Sophie smiling, but they're not at home when they're having struggles."
Jill said, "There's not a lot that she can do and this is something that she has found a way to provide power to the powerless."
To express their appreciation for Sophie and her efforts, the folks at Angel's Hands gave her five tickets to the recent American Idol concert. A special gift from our High 5 sponsors, Les Schwab, was an added bonus.
To nominate someone for a High 5, click here.
×
Related links
Most recent Utah stories