This archived news story is available only for your personal, non-commercial use. Information in the story may be outdated or superseded by additional information. Reading or replaying the story in its archived form does not constitute a republication of the story.
LAS VEGAS — The wife of a Florida high school football coach being held on a murder charge said Friday her husband was defending himself when he threw a punch that authorities say killed a Utah man in a Las Vegas Strip casino.
Benjamin Hawkins, 37, pleaded not guilty Friday during a brief appearance before a Las Vegas judge. The judge scheduled a Tuesday bail hearing and set a July 21 date to hear evidence in the early Wednesday slaying of John Massie, 46, of Roy.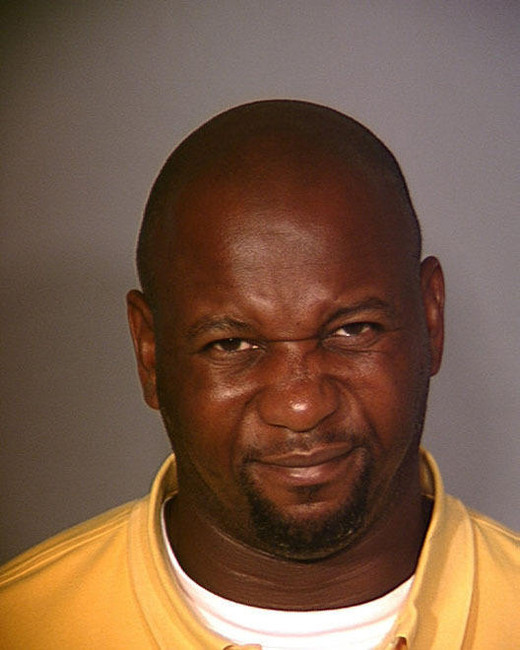 Massie was a civilian employee at Hill Air Force Base.
"It just looked like he wouldn't leave my husband alone," Leticia Hawkins, 35, a banker from Gainesville, Fla., told The Associated Press outside the courtroom. "My husband was defending himself."
Defense attorney Jack Buchanan said he wanted to review security videotapes that police say clearly show the confrontation between Benjamin Hawkins and Massie after the two exited a men's restroom at O'Sheas Las Vegas Casino. The video shows the single punch that felled Massie.
Benjamin Hawkins told police that Massie made a comment about a "black man in a yellow shirt" in the restroom. He also said he told Massie to shut up before the two men squared off in a food court area of the hard- partying, Irish-themed casino that lures pedestrian traffic on a block that includes the Harrah's, Flamingo and Caesars Palace resorts.
Hawkins is black. Massie was white.
Police say Benjamin Hawkins told them he interpreted Massie's actions as aggressive, and he feared that if he turned his back on Massie, he'd be attacked from behind. Benjamin Hawkins whirled and punched Massie once in the jaw, according to a police report.
The Clark County coroner determined Massie died of a head injury from the punch and a fall to the floor. The death was classified as a homicide.
Leticia Hawkins said the confrontation came during the first hours of a three-day visit to Las Vegas with her husband, a father of three, and their friends Jeremy and Kristina Brown of Monticello, Fla. Benjamin Hawkins is a teacher and assistant football coach at Bradford County High School in Starke, Fla.
Jeremy Brown said later Friday he didn't think racial bias played a role in Hawkins' mind during the confrontation.
"Ben did not hit the other person just because he was white," Brown said. "Race may have been what motivated the other guy."
The slaying was the third on the Las Vegas Strip in less than two weeks.
Las Vegas police say the deaths — including the fatal stabbings of a 21-year-old man Monday on a pedestrian walkway between casinos, and of another 21- year-old Las Vegas man in a pre-dawn confrontation June 25 — are not related, and arrests have been made in each case.
×
Related Stories