This archived news story is available only for your personal, non-commercial use. Information in the story may be outdated or superseded by additional information. Reading or replaying the story in its archived form does not constitute a republication of the story.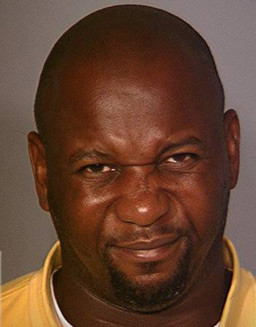 LAS VEGAS — Police say a racial comment in a Las Vegas Strip casino restroom preceded a single fatal punch that left a Utah man dead and a 37-year-old Florida man jailed on a murder charge.
A Las Vegas police report identifies the man killed in the 12:45 a.m. Wednesday confrontation as John Massie. He is from Roy, Utah.
Benjamin Gerard Hawkins of Gainesville, Fla., was arrested at O'Sheas Las Vegas Casino shortly after police say Massie was felled by a single punch to the face.
Hawkins is black. Massie is white.
Police say Hawkins threw the punch after Massie made a comment about a black man in a yellow shirt.
Caesars Entertainment spokesman Gary Thompson declined to comment about the slaying and referred questions to police.
Hawkins was being held at the Clark County jail pending a Thursday court appearance in Las Vegas. It was not immediately clear if he had a lawyer.
(Copyright 2011 The Associated Press. All rights reserved. This material may not be published, broadcast, rewritten or redistributed.)
×