Estimated read time: 3-4 minutes
This archived news story is available only for your personal, non-commercial use. Information in the story may be outdated or superseded by additional information. Reading or replaying the story in its archived form does not constitute a republication of the story.
LOGAN — When you have a problem as big as trying to solve our energy future, sometimes you have to think big.
Some scientists at Utah State University are thinking of gigantic algae farms covering hundreds of square miles in western Utah. There, they say they can harness solar energy stored inside the algae cells.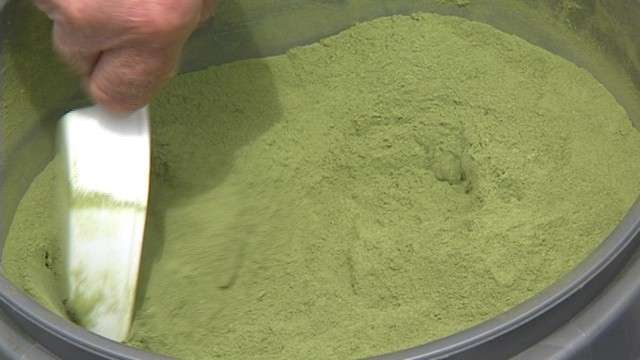 Currently, there are small algae ponds at the Utah State University's Energy Dynamics Lab. Water, chock-full of tiny green plants, is in constant motion.
"The mixing keeps the algae moving to the surface so it can get sunlight," explained Kevin Shurtleff, with the Algae Energy Systems Group, gesturing to a paddle wheel rotating through the water.
A bigger pond is under construction. It will cover a quarter-acre.
"We need to have a 10,000-square-acre facility," Shurtleff said. "Because that's how you produce millions to tens of millions of gallons of oil each year."
The scientists say vast commercial farms of algae, in theory, could provide a significant portion of our energy needs — someday — thanks to a gift from the sky.
"Oh, absolutely, this is really solar energy," Shurtleff said, "and algae are very efficient at converting solar energy into oils."
"No other plant can grow as fast and grow as much vegetable oil," added Byard Wood, head of USU's Department of Mechanical and Aerospace Engineering.
They already have the know-how to get the oil out. They dry out the algae, mill it into a fine green powder, and extract the oil in surprisingly large amounts.
"One-third of its weight can be oil, which can be converted directly into biodiesel," Shurtleff said.
But there's one major problem.
"We have actually a lot of technologies that can do it now," Wood said. "But we don't have any that can do it cheaply enough, and so that's kind of the Achilles heel."
Does that sound familiar? It's the Achilles heel of many visionary ideas for our energy future. We may wish we could get rid of messy, climate-changing fossil fuels like gas and coal, but the alternatives are often more expensive — far more in the case of algae.
More 'Project Utah' stories

KSL News is providing a more in-depth look at the issues and stories that are important in our state in a series we call "Project Utah." Here are some recent reports:
"The cost of producing algae-based biofuels is still much higher than other crops," Wood said.
Right now the idea is completely impractical from a cost point of view. But that's the problem this project is intended to solve. They're experimenting with ways to produce more algae with higher oil content.
"Sometimes you can increase the amount of oil in the algae by stressing it; say, taking away one of its nutrients," Shurtleff said. "It thinks, 'Oh, it's a bad time. I'd better store up some energy for later.'"
They're trying to find markets for the leftovers. After the oil is extracted, the remaining organic material might be sold for animal feed, plastics or fertilizer.
"We're trying to find ways to use that to have value to help the total cost," Wood said.
But some experts believe the real push for visionary energy schemes will come from the other direction. When fossil fuels become too expensive, we may be glad we have alternatives, especially one as green and clean as algae.
Email: hollenhorst@ksl.com
×
Photos
Most recent Utah stories