Estimated read time: 2-3 minutes
This archived news story is available only for your personal, non-commercial use. Information in the story may be outdated or superseded by additional information. Reading or replaying the story in its archived form does not constitute a republication of the story.
Alex Cabrero ReportingMore than 100 rescuers are still working hard to get the trapped men out, but could there have been more on the scene on the very first day of the rescue?
Robert Murray, CEO of the mine, is certainly doing all he can to get those miners out of the mine. It's something he's focused 100 percent on, and it's obvious he really cares about the men and their families. Even so, there are some who say his ego and his pride can make working with him very difficult.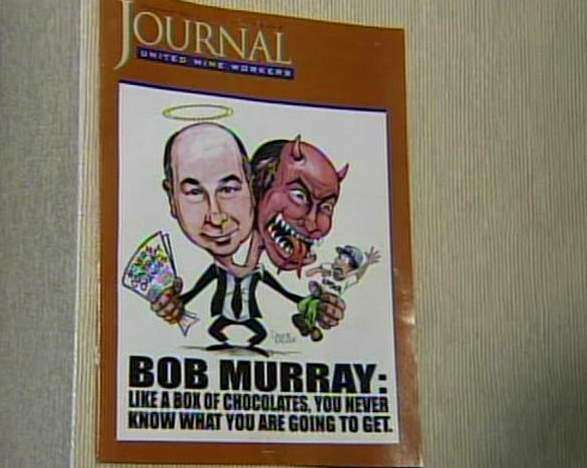 There is no doubt who's in charge at the Crandall Canyon Mine. Murray has a long history in the mining business, but sometimes, some say, it can get in the way.
Mike Dalpiaz, President of the United Mine Workers of America, says, "With who's in charge right now, I don't think that's a good scenario."
So you know where Dalpiaz is coming from, the United Mine Workers of America is a union based out of Price, but the Crandall Canyon mine is non-union. Dalpiaz believes the Mine Health & Safety administration needs to take control of the situation of this mine.
He says he sent rescue teams to the mine, only to be turned away. "So that's pretty sad when we have six unfortunate people inside of a coal mine," Dalpiaz said.
He thinks it's because his rescuers are union and his union doesn't have a great relationship with Murray, as their 2001 trade magazine with him on the cover shows.
"I don't care, mine rescue team, whether union or non-union, I could care less. At this time we need to forget that separation right now. Let's get these people out of the mine."
At an earlier press conference, Murray admitted more rescue crews are available, but said right now they're not needed.
"We've got as many as 12 mine rescue teams here, but we decided it was more efficient to operate as six rescue teams and that's how many we have now," he said.
Dalpiaz says, if this was a union mine, with all the violations they've had, no way would workers be in there. "We would've went in there, throwin' stones, would've cried, would've screamed, would've hollered and said, 'no, you're not gonna do that.'"
Murray says the mining the workers were doing was approved. "We were in compliance with our laws and the mining plan approved by the federal agencies," he said.
Obviously, the two sides do not agree with each other, but that's what you'd expect between a union man and a non-union man. Everyone agrees the only focus right now, though, should be on getting those miners out of the ground.
×
Most recent Utah stories