Estimated read time: 1-2 minutes
This archived news story is available only for your personal, non-commercial use. Information in the story may be outdated or superseded by additional information. Reading or replaying the story in its archived form does not constitute a republication of the story.
SALT LAKE CITY — Police have identified the man they believe was involved in Monday's hit-and-run accident followed by an aggravated kidnapping of a cab driver.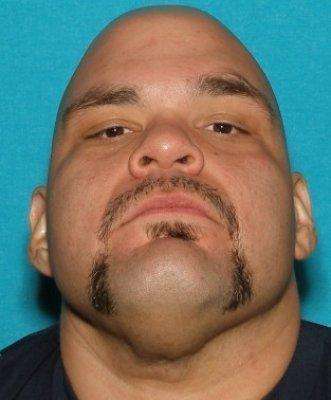 Investigators were looking Tuesday for Jesus Merino, 31, who had been released on parole in February after more than 10 years in prison.
About 7 p.m. Monday, two vehicles got into a minor traffic accident at the intersection of 1700 South and 900 West. One man got out of his truck, stood around for a moment and then ran, according to Salt Lake police.
The man hailed a nearby taxi. Once inside, he pointed a gun at the driver and demanded he take him to the area of 4500 South and 700 East where the man had a friend in another vehicle waiting for him.
Police said Monday that the wrecked vehicle abandoned by the man had been "involved in other incidents."
Tuesday, they announced they were looking for Merino, a male Hispanic adult, about 5 feet 6 inches tall, 260 pounds with a mustache and a goatee.
Merino was admitted to prison in Sept. 2000 on charges of second-degree felony robbery and second-degree felony theft by receiving stolen property, as well as third-degree felony aggravated assault, and released on parole in February, according to Utah Department of Corrections spokesman Stephen Gehrke.
Utah court records show Merino was convicted of:
2006 -- Aggravated assault by a prisoner
2003 -- Attempted assault by a prisoner
2000 -- Robbery and aggravated assault
2000 -- Misdemeanor drug possession
1998 -- Felony theft by receiving stolen property
Anyone with information on Merino can call police at 801-799-3000.
Email:preavy@ksl.com
×
Related stories
Most recent Utah stories