This archived news story is available only for your personal, non-commercial use. Information in the story may be outdated or superseded by additional information. Reading or replaying the story in its archived form does not constitute a republication of the story.
ASTORIA, Ore. — Well-known Utah entrepreneur and political candidate Dell Schanze was arrested Monday in Astoria, Ore., after he parachuted off the Astoria Column near Portland.
Schanze, 41, was arrested after being spotted at a beach on the Oregon coast.
On Friday, with cameras rolling, Schanze climbed on top of the railing around the tower and launched himself off. Once on the ground, Schanze made a quick exit and was gone when police arrived.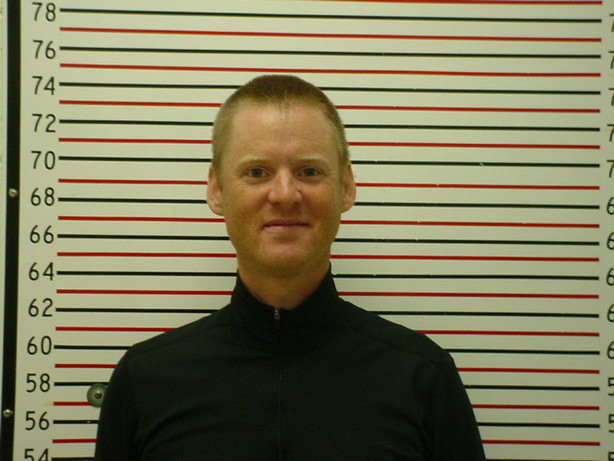 However, video of the jump made it quickly onto YouTube and Astoria Police distributed it to the local media in hopes of someone identifying him.
On Monday, police received a tip that Schanze was hanging out near the Peter Iredale shipwreck, a popular tourist attraction. When officers arrived, they found Schanze operating a speed glider.
Schanze was taken into custody just after 1 p.m., charged for violating city code "Prohibited Conduct at the Astoria Column," and was being held at the Clatsop County Jail on $10,000 bail.
Schanze posted bail and was released at 2:45 p.m.
In its press release, the Astoria Police Department says the "Astoria Column is a local treasure that is highly valued. It is not a location for stunts or behavior that detracts from it.
"The city and many private donors have spent an incredible amount of time, energy and money ensuring that the column is preserved. The department will take a zero tolerance approach toward violations of the city code that governs the use of its park and the column."
Robert Schmaltz, a regional examiner for the U.S. Hangliding and Paragliding Association, says Schanze is an "outlaw" and that his actions "have no association with the activities of the U.S. Hangliding and Paragliding Association."
Schanze will be in court on Wednesday, June 15, for his initial arraignment.
This is not Schanze's first run-in with the law. In 2010 he was convicted of reckless driving and a seat belt violation from an incident in 2008.
In 2006 he was convicted for lying to police about a road rage incident in Draper.
---
×
Photos
Related Links
Related Stories