This archived news story is available only for your personal, non-commercial use. Information in the story may be outdated or superseded by additional information. Reading or replaying the story in its archived form does not constitute a republication of the story.
Deanie Wimmer ReportingOne of the hottest fads among teenagers could potentially invite predators and identity thieves right into your home. It's the enormously popular website called "Myspace.com"
Myspace.com has more hits than Google. It bills itself as the place for friends. But many parents, once they learn what it is, are shocked to find out what goes on among "friends." You should know too, to help your kids Stay Safe.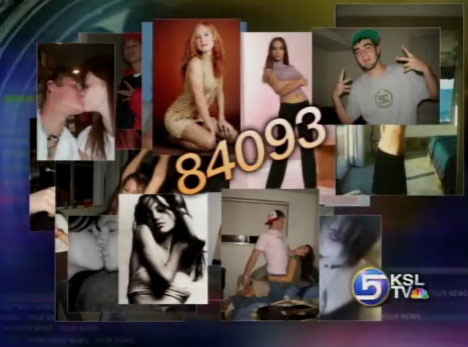 The pictures, the gestures, even the names they call themselves are so suggestive that we can't show many of them. Surely this isn't how our kids would interact.
Actually, these are our kids, teen sites pulled from the Sandy zip code 84093.
It just so happens a parent group from the same neighborhood is meeting this night to get safety tips about Myspace.com.
"How many of you who have heard of "myspace" know whether your kids have a site? How many of you have looked at your child's site?"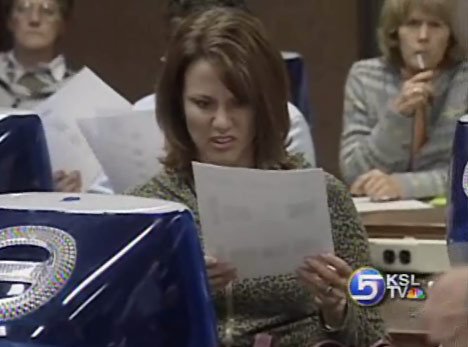 When we showed them a sampling of the teens in their neighborhood, their faces revealed their horror.
"This is an invitation for any predator to come right on in."
"They need to be educated, they need to know this isn't fun, this isn't safe."
One mother in class suspected her daughter had a site. At home, she put her training to work, and sure enough...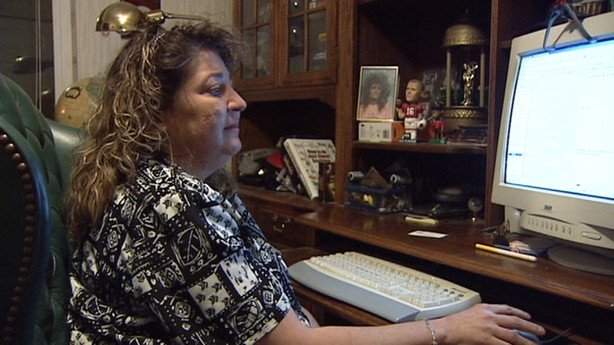 Donna Jacobs, Mother: "I don't know what to think to tell you the truth."
Though Myspace.com advertises for teens over 18, Jacob's daughter is 12.
Donna Jacobs: "I'm really shocked, I'm kind of bummed."
It's not shocking to this trainer from the Attorney General's Office,. It's her job to get out the warning. As she visits schools, she finds teens and pre-teens naively post pictures and private information that could put them in jeopardy.
Meredith Mannebach, Internet Crimes Against Children: "When they tell me, 'I only talk with my friends,' I tell them, 'you don't know who's looking at your information.'"
She is finding that the target age group is getting younger.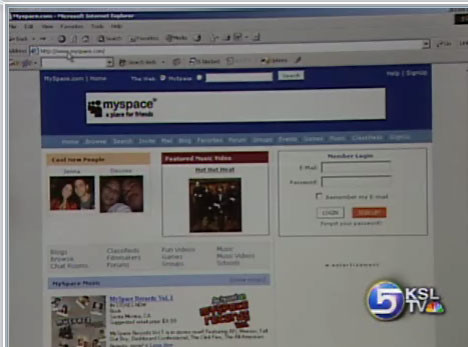 Meredith Mannebach, Internet Crimes Against Children: "This week I've had two elementaries where I've had 4th graders admit to me they have accounts and pages set up on MySpace."
Traci Jones, 6th Grade: "I was just chatting on my computer with one of my friends when this guy popped up and said, 'Do you want to have Cyber XXX?' It was shocking. I was, like, scared."
While many kids innocently try to have fun, it's important for parents to know enough so they can be involved, as this mother found out.
Mother: "She says she knows these people. There's no way."
Meredith Mannebach: "I challenge every parent to go out there on MySpace and browse."
Utah Internet Crimes Against Children Task Force has free parent guides and offers free training outreach. Call 366-0260
×
Related Links