Estimated read time: 3-4 minutes
This archived news story is available only for your personal, non-commercial use. Information in the story may be outdated or superseded by additional information. Reading or replaying the story in its archived form does not constitute a republication of the story.
Team Coverage All of Utah's bridges are checked regularly, but the Minnesota bridge collapse has prompted Governor Jon Huntsman to call tonight for even more inspections.
Our bridges are checked out every two years by the Utah Department of Transportation, but Thursday night, the governor announced that Utah's top 200 high priority bridges will be reviewed again, immediately.
The governor's spokeswoman, Lisa Roskelley, said, "It's something we take for granted as we're driving to and from work."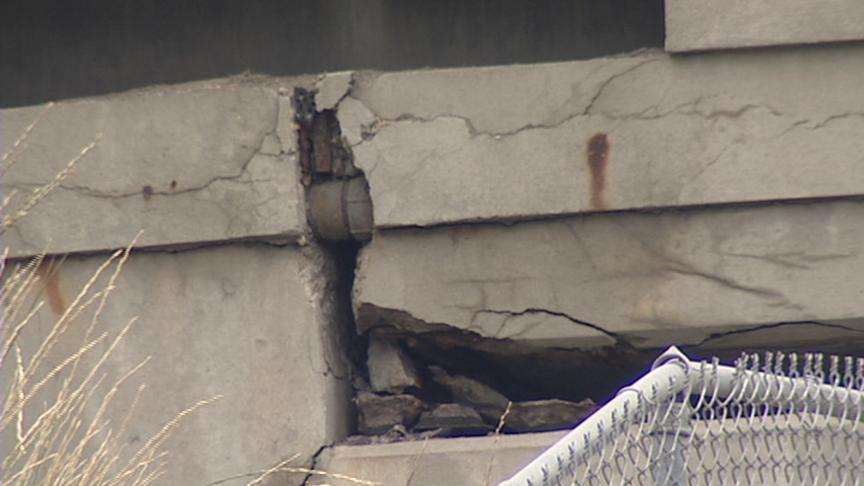 That the bridges we drive over every day, will stay in place and won't fall down. But Wednesday's deadly bridge collapse in Minneapolis prompted Governor Huntsman to make a move. Roskelley says, "Whenever there's a critical situation anywhere in world, you say what are we doing here, and how are we doing?"
Effective immediately, the integrity, structure, and composition of Utah's top traffic bridges will be reviewed by UDOT, and an outside contractor will be hired to verify the data collected.
David Eixenberge, with UDOT, says "We're not generally concerned about the health of Utah's bridge system."
He says Utah's bridges are in pretty good shape for a few reasons: They're young compared to those in the East, we use a newer design, and transportation issues have always been a top priority of state officials.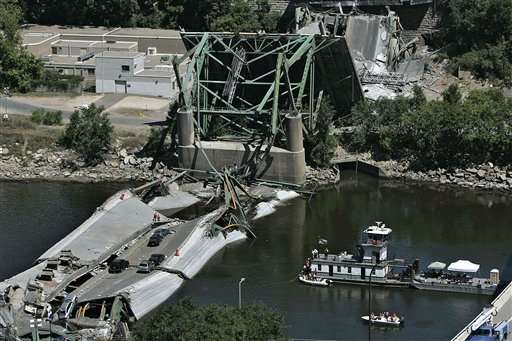 Eixenberge says, "We have had good support from the governor's office and legislature funding transportation in general."
Of the $182 million UDOT uses each year for maintenance, $60 million of that goes specifically to bridge upkeep.
UDOT Deputy Director, Carlos Braceras, said, "Doing preventative work on bridges and roads saves a lot of money. If you have to wait and let it fail, if the pavement fails or the bridge fails, it costs a lot more to come back and fix it."
There's no list out yet of which bridges will be reviewed immediately, UDOT is going back through their records. If some have been checked, say last month, they won't need to revisit those again.
In the next couple of days we could know the bridges that will be the top priority. The bridge over I-15 on 800 North in Rose Park was one of the most recent repaired in the state. Within the next year you'll notice several bridges along I-80 will start being repaired.
Freeway bridges are heavily used but rarely appreciated. At the same time, it's easy to see signs of their age: Crumbling pavement, exposed steel and rebar are the signs they need attention.
In Utah, there are more than 2,000 bridges to watch.
UDOT bridge engineer David Eixenberger says, "I don't think we have a perfect system, but we have a healthy system. There's a lot of reasons for that."
A healthy system is partly due to dedication to keeping all those bridges safe.
Bridge Maintenance
2006: $30 million
2007: $60 million
Total UDOT Road Maintenance Budget
2007: $182 million
In fact, the Legislature doubled the bridge maintenance budget to $60 million this year. That's part of the $182 million for overall road maintenance in the state; a significant chunk.
UDOT is also spending billions to replace outdated sections of freeway: for example I-80 in Sugar House. Work will start next year to widen the road and replace several bridges.
"We're replacing about 15 bridges on that corridor between State Street and Highland Drive," Eixenberger says.
UDOT is ultimately concerned about safety. That's why there has been a $120-million, seven-year commitment to make deadly U.S. Highway 6 four lanes.
Braceras says, "There's been significant improvement, and I think a lot of the users would say there's been improvement because of the projects we're doing out there."
But all the money and good intentions can't always prevent failure like the 35W bridge in Minnesota. Right now, no one knows what happened. But UDOT engineers are very interested to find out.
Transportation officials learn from each other. Minnesota's department of transportation has a good reputation, according to the people at UDOT. They're devoting a lot of money to transportation as well. Unfortunately the 35W bridge just wasn't on the priority list.
×
Most recent Utah stories