This archived news story is available only for your personal, non-commercial use. Information in the story may be outdated or superseded by additional information. Reading or replaying the story in its archived form does not constitute a republication of the story.
HILL AIR FORCE BASE — Officials at Hill Air Force Base announced Friday the death of Tech. Sgt. Kristoff M. Solesbee of Citrus Heights, Calif., an airman deployed in support of Operation Iraqi Freedom.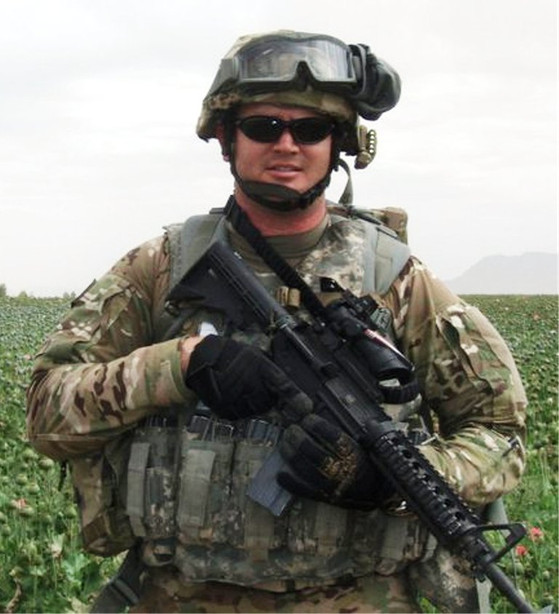 Solesbee, 32, was assigned to the 775th Explosive Ordnance Disposal Flight and died May 26 in the Shorabak district of Kandahar Province, Afghanistan, from wounds suffered when enemy forces attacked their unit.
At a press conference held Friday evening at Hill Air Force base, Solesbee's supervisor Sgt. Steve Hellenbeck said he was very saddened and described Solesbee as energetic and quick-witted.
"He will be very missed," Hallenbeck said.
Col. Patrick Higby said Solesbee had been in Afghanistan since January. It was Solesbee's second combat tour since being stationed at Hill in 2008.
"We're not at liberty to discuss the details of his mission," Higby said. "What I can tell you is he was on an operation to clear a weapons cache."
What is... EOD?

EOD stands for Explosive Ordnance Disposal. On average there are 4,000 technicians within the four services (Army, Marines, Navy and Air Force). The technicians are responsible for disarming, rendering safe and disposing of unexploded bombs and terrorist devices, typically called IEDs (Improvised Explosive Devices).
"His sacrifice and service are not forgotten and he will be greatly missed," Higby said.
Higby praised the Explosive Ordnance Disposal unit, saying that it is one of the most dangerous assignments, but also saves many lives.
"I'm extremely proud of our EOD flight here," Higby said. "They've really gone through some tough times. They're resilient. They're very proud of their mission and again, every day they serve with the mindset of 'we are here to save lives.' When they get hit by an (improvised explosive device), the first thing they want to do is get right back in the fight to keep saving lives."
×
Related Links
Related Stories