Estimated read time: 2-3 minutes
This archived news story is available only for your personal, non-commercial use. Information in the story may be outdated or superseded by additional information. Reading or replaying the story in its archived form does not constitute a republication of the story.
PARK CITY — Mortui vivos docent.
It's a Latin phrase meaning "the deceased teach the living." In all its eloquence yet sheer simplicity, it was James Santy's' final lesson.
Santy, a noted Park City school teacher, was among those honored at this week's memorial service sponsored by the University of Utah Body Donor Program.
While University of Utah hospital volunteer Glenn Register sang "Love Remains" at the service, the music seemed to linger in Carol Santy's home. Her husband, James, decided in life what his body should do in death.
---
The only medium for thorough study and research of the human being is the body itself. -Body Donor Program
---
"He had made up his mind," she said. "He thought that maybe he could teach the doctors since he was through teaching the kids, and they might find something they could use to save somebody else's life."
James and others did just that, as bodies donated to the U.'s School of Medicine.
The payoff really comes to the folks who work with the U.'s Air Med emergency services. Air Med nurse educator Janie Ford recalled the words of one flight nurse who came to her the day following a cadaver lab. "What he did on this day for this patient, for the first time, felt exactly like what we learned the day before in the lab. 'I wouldn't have had the confidence to do it,' he told me. He saved a life because he was able to duplicate what he had learned on a donated body."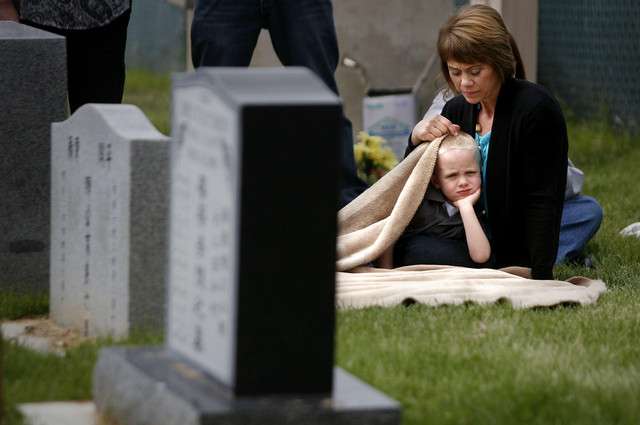 "The stuff that holds us together — those are the things that aren't described in textbooks that really can only be learned from a real body," said Kerry Peterson, director of the body donor program.
Peterson echoes the message Carol Santy and others took home with them from this year's memorial service.
"When you're working on a deceased person you can't do so without contemplating that life," Peterson said. "When you're studying the anatomy of the hand, you can't do so without wondering what task that hand had performed."
The hands and mind of some like James Santy, who came to Park City when he was 18 months old. He was a Marine who married his high school sweetheart and later honored his grandson, also a Marine, when he received the Purple Heart.
James was a town councilman, a volunteer fireman, an operator of a mine train, but even more — a high school teacher who taught hundreds of Park City students.
"This and more was James LaVal Santy. He was loved and they adored him," Carol Santy said. "I've got books and cards and letters and all kinds of things from those kids."
Respected in life — and now in death.
Like all cadavers after study and research, his body will be cremated. The ashes will be returned to his widow for burial in Park City.
Email:eyeates@ksl.com
×
Photos
Related links
Most recent Utah stories