Estimated read time: 4-5 minutes
This archived news story is available only for your personal, non-commercial use. Information in the story may be outdated or superseded by additional information. Reading or replaying the story in its archived form does not constitute a republication of the story.
SALT LAKE CITY -- In Latino cultures throughout the world, Quinceanera is the celebration of a young woman's 15th birthday. This spring, girls throughout the Salt Lake Valley have participated in a special program sponsored by 'El Observador" to make that special day more meaningful.
Quinceanera or turning 15 is a rite of passage in the Latino community. A girl becomes a young woman. The party includes dancing, first with Dad, and that takes rehearsing. But this is more than preparation for a big celebration. On this morning, the girls and their parents are learning about setting goals and how to achieve them.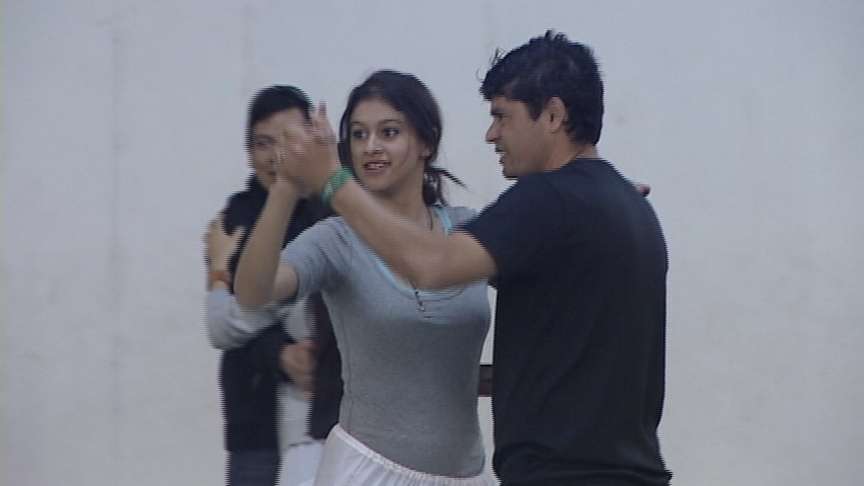 This program, created by El Observador, emphasizes education. For 6 months, 44 young women and their parents have attended meetings, toured college campuses and planned for the future.
"We wanted to pick out the best students, best Hispanic students in Utah, and teach them and help them to be leaders for our community," said Carolina Brown, the Marketing and Distribution Manager of El Observador. "We found out that universities and parents, because of the language barrier, they don't talk so much."
Brown continued, "So, if we don't talk to them and show them that you can help this bilingual child keep going, they are not able to do it. It's important to give them the information right now. We have excellent girls but the parents didn't know about concurrent enrollment, about AP classes, they didn't know their daughters can be graduated from high school with an associates degree. "
Brown says the program has given the girls confidence. "
"I'm successful, I'm proud of being Mexican, I'm proud of being Hispanic and I'm proud to be bilingual... that has helped a lot to embrace what they are because before they were really ashamed... they weren't proud to be what they were," said Brown.
---
"We wanted to pick out the best students, best Hispanic students in Utah, and teach them and help them to be leaders for our community." Carolina Brown, Marketing and Distribution Manager of El Observador
---
One young woman stood during the last Saturday meeting of the group to express her feelings. "I have older brothers and they didn't graduate high school and I want to give my sisters the example I never had."
Another added, "I want to graduate from college because I don't always want to be low. I want people to see, oh, she can go further and she can reach her dreams."
And yet another, "I also want to live a healthy lifestyle because I think that if you are healthy, not just physically but like, psychologically and you do everything in a good way, you will be happier and will be able to influence people around you more."
The girls say it has helped them embrace their culture and realize their options.
Miztly Montero, who is part of the program said, "My parents, they didn't have the many opportunities that I am having right now, so I'm going to college and I for sure want to learn linguistics. I think it's important because the big celebration of Quinceanera is turning from a girl to a young woman and that's what they're doing with college is you're turning from a girl into a grown-up and going to the grown-up's world and learning your education. That's why it's good they're involved together."
"It sounded like a great combination because you have to be well-rounded as a person, so if the program is well-rounded it's just that much better," said Janelle Delgadillo. "And it's great to know that you can combine fun and success and college and all that stuff together. I really want to go into scientific research or law, I know that sounds like one end or the other, but I really like both of them."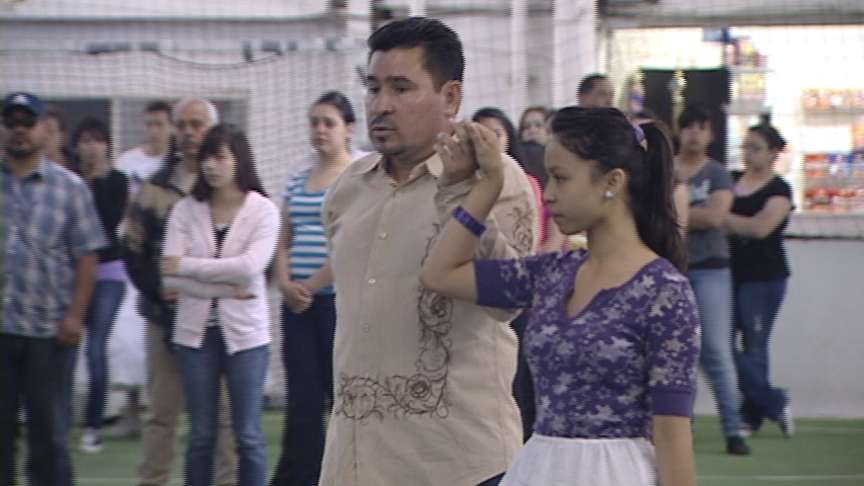 Parents say time spent in the program has been worth it. Maria Caballero, whose daughter participated, said, "This program offers them help finding scholarships, finding different options in school, different degrees. It has taken a lot of our time, it's every Sat. but it's been worth it for our whole family. We do this as a family activity every Saturday. Extremely well-spent time."
Her daughter, McKenzie Cruz agreed, "It's been a lot of fun, I've met a lot of new people and I'm getting a lot out of it. I've been going to a lot of different colleges, learning about their programs. My younger brother, he comes with us most of the time, so he can also get the information so, we're learning together and we're all getting closer as a family. It seems like a lot of fun (the gala) I'm never really into that kind of stuff but it's been a lot of fun and I have a lot of new friends now, we're all just going to celebrate together."
Mother Susanna Tovar said, "I'm looking for this program for an opportunity to get a scholarship for my daughter and then prepare her to be a leader."
Her daughter, Yazmine said, "I think the party is like a momentary thing and for the future it's better to know, be informed of what you're required and expectations."
A non- traditional coming-of-age for the leaders of tomorrow. Their Quinceaneras' gala takes place this Saturday at the Utah Cultural Celebration Center in West Valley City from 7 to 10pm.
E-mail: cmikita@ksl.com
×
Related links
Most recent Utah stories