Estimated read time: 2-3 minutes
This archived news story is available only for your personal, non-commercial use. Information in the story may be outdated or superseded by additional information. Reading or replaying the story in its archived form does not constitute a republication of the story.
Sam Penrod ReportingWe've all heard you can't fight city hall, but don't tell that to two young ladies from Springville.
The girls are 11 and 12 years old and are smart, well-spoken and very determined to save their neighborhood park.
This park on the same block as city hall in Springville is where kids from the west side of Springville go to play. Now, though, the park is set to be torn down to make room for a new fire station. Parents of the girls brought the bad news home after a recent city council meeting.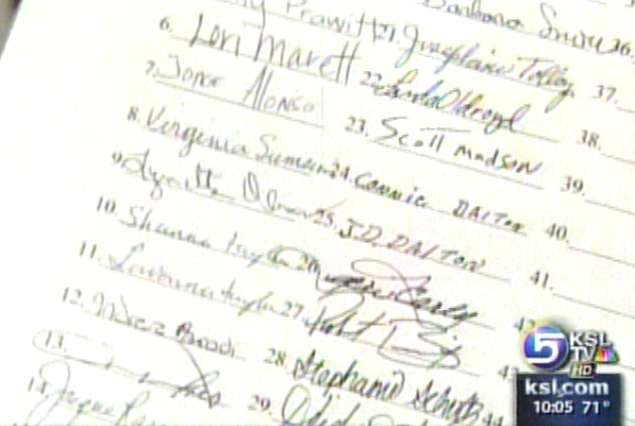 Kristina Tuohy and Katelyn Bell organized the petition drive. Kristina says, "They felt their opinions were not being heard, and so they came home upset and angry. And we were disturbed by that, and so we decided if they weren't going to listen to adults, they might listen to kids."
Ever since, the girls have been riding their bikes around the neighborhood, collecting signatures on a petition.
The girls collected 700 signatures and took them to the mayor of Springville. Katelyn and Kristina brought so many supporters with them, there wasn't enough room in the mayor's office.
Katelyn said, "We feel it is important for our generation now and future generations because it is the only thing we have on the west side, in between Main Street and the train tracks."
The mayor tried to explain the city's position to his young constituents. "How many of you people would like to have a city without a fire station? Nobody wants a city without a fire station do they? But we have to put it somewhere," Mayor Mangum said.
City officials insist the park in the center of the city is the best place for it to go, but these Springville citizens left with a promise from the mayor, while our camera was rolling.
He said, "I will promise you that you will get a better park, it might be under construction for a while, but you'll have a better park than you do right now."
The mayor says he will take the petition to the city council. We'll let you know if the petition from the kids helps them save the park.
×
Most recent Utah stories
More stories you may be interested in