Estimated read time: 2-3 minutes
This archived news story is available only for your personal, non-commercial use. Information in the story may be outdated or superseded by additional information. Reading or replaying the story in its archived form does not constitute a republication of the story.
Whit Johnson ReportingTwo men tried to pull off a car-jacking this afternoon in South Salt Lake. They repeatedly shot and critically wounded the driver, all on a well-traveled street, in broad daylight.
You would expect an attempted car jacking to happen after dark, but this happened in broad daylight, on a busy street. The shooting has police on edge and witnesses in shock.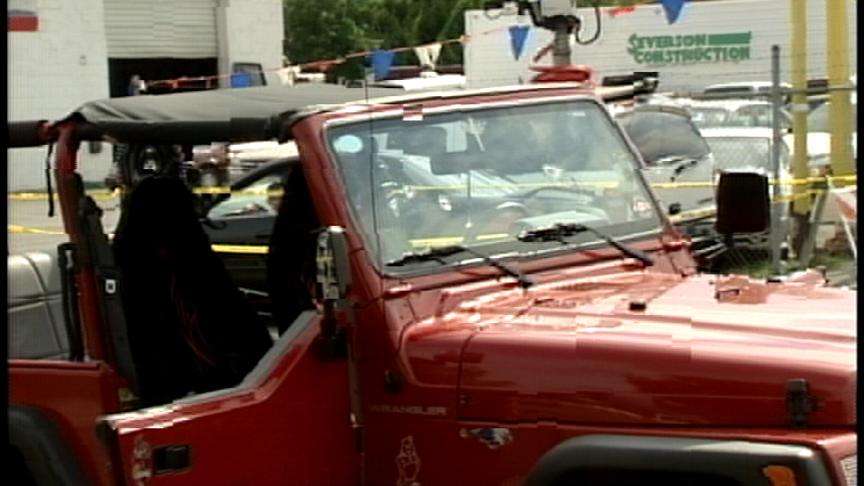 Bill Zinke witnessed the event and told us, "I was amazed when I came up to the driver just how much blood, there was blood everywhere."
When Zinke stepped into his car this afternoon, he never expected to witness such a brazen crime. "I saw the guy running around shooting into the Jeep, and I was talking to my wife on the phone and said, 'I've got to go, someone's been shot.'"
It all started around 3:00 in the afternoon.
South Salt Lake police captain Jack Carruth said, "The victim felt like he had been followed from the area of 300 East and 2700 South.
The victim was driving a red Jeep when he turned on to 300 West. "An male, unknown to him, jumped in the passenger side of the vehicle and demanded his vehicle from him," Capt. Carruth said.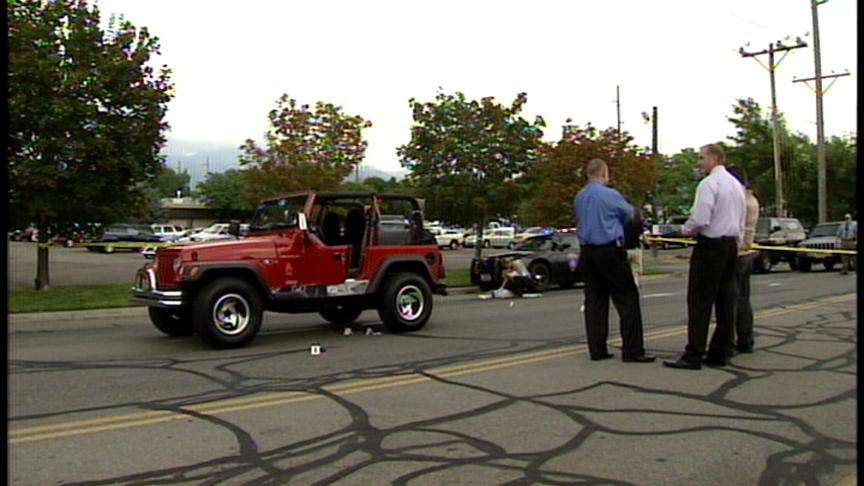 Police say the victim put up a fight; that's when the suspect pulled out a gun and fired as many as six shots. The victim was hit three times, once in the chest, abdomen and arm.
Zinke says he's "very angry that someone's so careless and callous."
Zinke and other witnesses attempted to stop the bleeding with a blanket. "He was still talking, never passed out, so I just hope he's OK and I hope they catch the creeps," he said.
The victim was taken to LDS Hospital in critical condition.
The shooter apparently had an accomplice, and the two took off in a four-door sedan.
Capt. Carruth said, "If it's a brazen act like this, they're obviously a danger to society, and we need to quickly remove them from the street."
Police have located the get-away car, but the two suspects are still on the run tonight and are considered armed and dangerous. If you know anything about this incident, call South Salt Lake Police.
×
Most recent Utah stories