Estimated read time: 2-3 minutes
This archived news story is available only for your personal, non-commercial use. Information in the story may be outdated or superseded by additional information. Reading or replaying the story in its archived form does not constitute a republication of the story.
LAYTON -- An elementary school in Davis County is taking time out for the environment, and to save money. Students and administrators at Mountain View Elementary School are working hard this year for many reasons.
It was a busy afternoon inside the Mountain View Elementary lunchroom when KSL News visited Friday. But the students weren't just eating their favorite foods; they were helping the environment at the same time.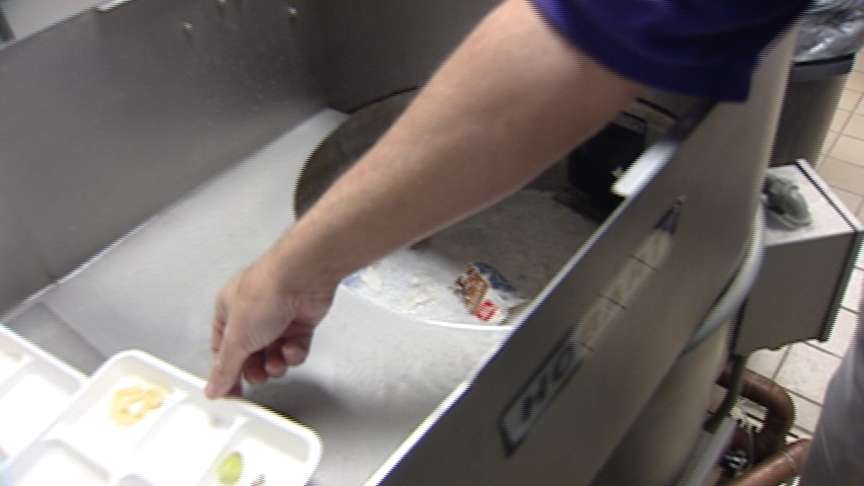 Principal Don Beatty is on a mission to reduce waste, cut costs, and teach kids a valuable lesson about recycling. "We wanted to teach kids more about their place in the overall ecosystem, beyond throwing paper in a recycle comp each day," he said.
Most elementary schools use Styrofoam trays for the kids to put their food on. But earlier this year, Beatty found a biodegradable tray. The children separate their plastics and put the rest down the "Chomper. That system reduced waste but didn't cut the costs.
"We found another product -- which is like a big heater about the size of a Dumpster - that melts all the Styrofoam trays and melts it down into a plastic brick; and that can be recycled into flower pots and other kids' things.
Using the new Styrofoam "melter," Mountain View Elementary went from 18 bags of lunch garbage per day to just two.
In the cafeteria, the students can either look at the giant Styrofoam block or see the flower pots made from their old trays.
"I think that it's really cool how they can recycle all the Styrofoam and make it into blocks and stuff," said Rebecca Doub, a student at Mountain View Elementary.
Student Emma Saxey said, "(I like) that they made spiffy things out of them, out of the trays."
"They love the Chomper. They love seeing the plastic brick that the Styrofoam makes," Beatty said. "And the kids love doing this 'cause they feel like they're making a difference."
The Styrofoam melter costs about $40 a month to run. The school is also nearly ready to cut Dumpster pickups in half because of their recycling program.
Email: cmikita@ksl.com.
×