Estimated read time: 3-4 minutes
This archived news story is available only for your personal, non-commercial use. Information in the story may be outdated or superseded by additional information. Reading or replaying the story in its archived form does not constitute a republication of the story.
SALT LAKE CITY — The leader of a small religious group, already facing charges for allegedly raping his teenage daughter in the name of God, is now being accused by his own sister.
The woman says he also coerced her into having sex by taking advantage of her mental depression and her struggle to find religious answers.
Terrill Dalton has proclaimed himself to be the Holy Ghost and the father of Jesus. "From the Lord I've been told, yes, that's who I am," Dalton said in a 2009 interview. Along with Geody Harman, Dalton leads a small group called The Church of the Firstborn and the General Assembly of Heaven.
---
"He used what we wanted to do for God, for him," she said. "And he coerced us into believing that (what he wanted) was what God wanted us to do." -Cynthia Dalton
---
Last year, Dalton's daughter accused both men of rape, at her father's command, when she was 15. They're now in the Salt Lake County Jail, awaiting court action. Terrill Dalton faces a preliminary hearing Thursday and Harman will be in court for a scheduling hearing Friday.
Cynthia Dalton's charges date back to 2005 when members of the group were living in a Magna duplex. In an interview last year, Cynthia Dalton said her father used religion as a justification for the sex acts, first with Harman and later with Dalton himself.
"And he's like, 'The Lord says, me and you need to have sex,'" she recalled her father saying. "'We need to have sex three times.'"
Dalton's sister has now come forward with a similar story, reflecting her own search for religious meaning and her ultimate disillusionment with her brother's preaching. Linda Dalton is now 41 years old and living in Grand Junction, Colo. She said her brother coerced her into having sex with him in 2005 when she was 35 and he was 38.
"I never really understood until recently how sick my brother really was," Linda Dalton said.
She said her older brother began identifying himself as a religious leader and as the Holy Ghost in 2002. He lured her into his cult with promises of financial support that never panned out.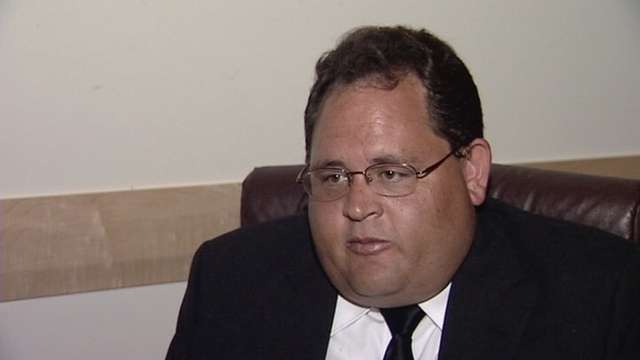 "I was giving him money all of the time and he was living like a king," Linda Dalton said. "And every single one of his members were living like crap."
Linda Dalton lived in the group's Magna duplex, she said, "struggling to understand what God wanted."
"He used what we wanted to do for God, for him," she said. "And he coerced us into believing that (what he wanted) was what God wanted us to do."
She said she had a long history of severe depression and her brother used his knowledge of that to coerce her.
"He used my depression," Linda Dalton said. "He told me that if I did this thing, it would cure me. And I would have no more depression problem. He told me if I didn't, that meant that I didn't have enough faith in God. Because this is what God wanted."
She said she did what Dalton wanted and had sex with him, an act she now considers a rape because she felt coerced. Later, at her brother's urging, she became a plural wife of Geody Harman. Nevertheless, her brother eventually kicked her out of the group.
"What was so funny," she said, "I was like just praying to God, 'Please get me out of here' at the end."
Although Terrill Dalton claimed two years ago that he had about 40 followers, it's not clear how many are still loyal to him. At that time, many members of the group moved to Idaho. Later, though, Terrill Dalton and Harman moved their families separately to Montana. That's where the two leaders were arrested last August and brought back to Utah on the rape charges.
Terrill Dalton has not responded to a request for comment conveyed to him through his attorney.
Email:hollenhorst@ksl.com
×
Related links
Related stories
Most recent Utah stories