This archived news story is available only for your personal, non-commercial use. Information in the story may be outdated or superseded by additional information. Reading or replaying the story in its archived form does not constitute a republication of the story.
This past weekend in Anaheim California, the Cheerz All-Starz from Bountiful showcased their talents against some of the best competitive cheerleading teams in the nation.
After 2 days of furious competition, Bountiful's Cheerz All-Starz "Red" Team beat out 8 other teams from Nevada, Montana, Arizona and several from California to win the National Championship in their division.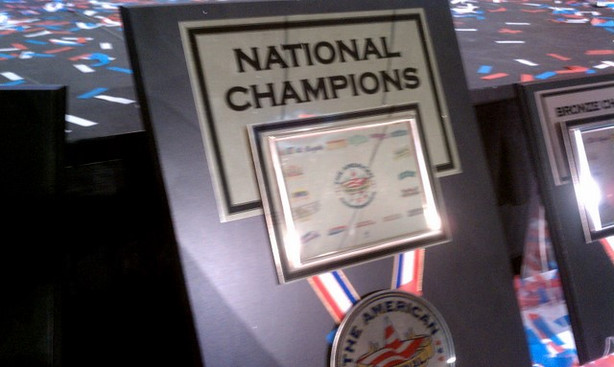 Cheerz "Red" was nearly perfect in both routines Saturday and Sunday but needed every point, just .5 of a point separating 3rd from 2nd and the Bountiful team won the title by just .4 of a point.
The Cheerz "Silver" All-Starz finished 2nd in their national grouping. The Cheerz "Black" team took third.
This American National Championships wrap up another stellar season for all the Bountiful Cheerz teams.
×