Estimated read time: 3-4 minutes
This archived news story is available only for your personal, non-commercial use. Information in the story may be outdated or superseded by additional information. Reading or replaying the story in its archived form does not constitute a republication of the story.
*Debbie Dujanovic Reporting*Produced by Kelly Just Hundreds of millions of dollars gone, now hundreds of investors want to know where it all went. Investors, even those too afraid to go on camera, asked Eyewitness News to investigate.
Vescor denies the allegations you're about to see and is fighting back. In court documents, the Ogden-based company says it did not mislead its investors and did not use their money recklessly. The investors tell a much different story.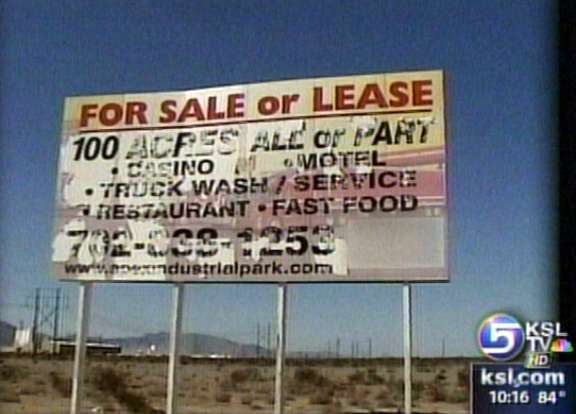 It was an opportunity that comes along just once in while -- a chance to get in on the Las Vegas-area real estate boom, a major development on valuable land in the Nevada desert.
Investor Dr. Jonathan Horne says, "He promised truck stops, roads, electricity, water."
Investors lined up at Vescor, headquartered in Ogden, Utah, and run by Val Southwick, a man with an irresistible sales pitch. He promised hot property and nice profits and dropped big names. Vescor had bought even more land from a partnership that included the mayor of Las Vegas, Oscar Goodman. Utah doctor Jonathan Horne invested nearly $3 million dollars. He signed on in 2004.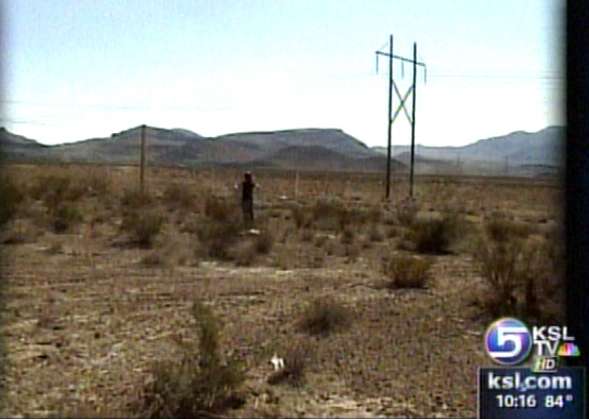 Today Dr. Horne says, "There's nothing, it's just dirt."
Investors say they weren't getting their promised returns and that deal with the Vegas mayor and others? Vescor defaulted on the loan. The land's in foreclosure.
Things were crumbling. Court records show there are more than 800 unpaid investors. The company has hundreds of millions of dollars of debt.
It's not the first time Vescor's run into trouble. The state of Nevada investigated Vescor in 1994 and ordered the company to stop selling unregistered securities. In Utah it was fined for securities violations in 1992 and 2002.
I drove to Nevada, to the site where investors expected all that new development. You can't miss the sales signs off I-15, about 20 minutes outside of Las Vegas. It turns out that's all there is.
Investors started asking more questions. The company sent internal memos that we obtained; they suggest investors not panic because going to lawyers or regulators would stop payments for years.
Dr. Horne paid a visit to Vescor President Val Southwick. "We asked where the money went. He said it was gone," Horne says.
How could all that money disappear? One possibility is a tough turn in the real estate market; another, "Whether or not the money was lost because it was siphoned off by the promoters," Wayne Klein, with the Utah Division of Securities, said. He also told us investigators are looking into where the millions went.
"We are very concerned investors will not get their money back," Klein says.
What's Vescor's explanation? At company headquarters, the door was locked and the people inside wouldn't answer. The attorney of the company declined our requests to interview Val Southwick.
We did spot Southwick heading into court, where he's been spending a lot of time. Dr. Horne and other investors are suing. Vescor is now in bankruptcy.
We obtained a federal court transcript in which a Vescor lawyer told the court the company has secured investors, equity investors. He then admitted there were "various strange other types of investment vehicles," then said, "Vescor's not just one, but 100 companies." In federal bankruptcy court, a judge flat out accused the company of fraud and dishonesty.
One of Mr. Southwick's attorney's told me today that due to the investigation and ongoing litigation, they can't provide further comment but did issue this statement: "Mr. Southwick is cooperating with state and federal regulators and hopes the financial matters are resolved in a favorable way for investors."
To view the citations handed out to the company, click on the images included on the right side of this story.
×
Related links
Most recent Utah stories