Estimated read time: 4-5 minutes
This archived news story is available only for your personal, non-commercial use. Information in the story may be outdated or superseded by additional information. Reading or replaying the story in its archived form does not constitute a republication of the story.
Courtney Orton ReportingGovernor Huntsman's unprecedented call for cities to ban personal fireworks came too late for the cities to do anything. It also has a major fireworks company up in arms.
The company, TNT Fireworks, is actually urging Utahns to ignore the request. TNT Fireworks is the nation's largest distributor of fireworks. They say a ban like the one the governor is proposing would cost them millions of dollars.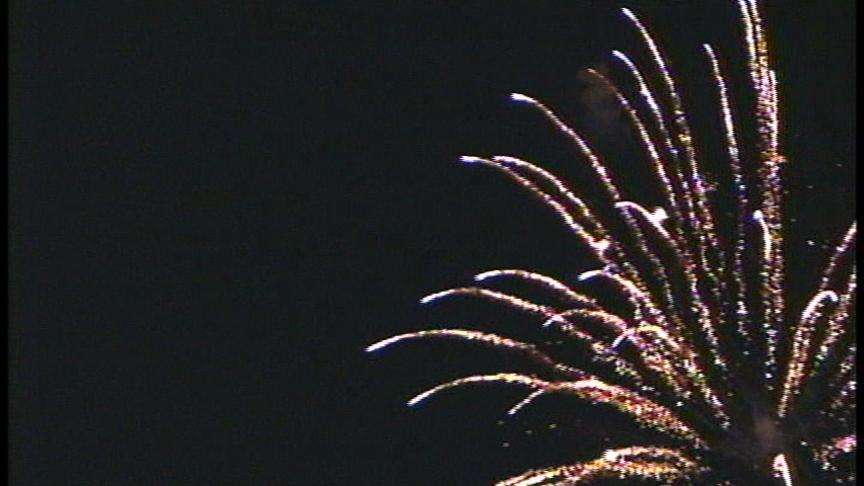 There are also many organizations here in Utah that sell TNT Fireworks as a traditional fundraising event. They estimate that local non-profit groups would lose over $100,000 for their communities.
TNT is also concerned that the governor's action would take away Utahns choice to celebrate the July 24th holiday how they please.
Taylor Talbot, general manager of TNT Fireworks of Utah, says, "What we're trying to do is allow people to use their right to be responsible, to use the amendments given through the constitution to allow people to make choices."
TNT believes that Utah residents will be more cautious when using fireworks in the dry conditions. Instead of a ban, they want cities to give residents safety tips about fireworks and designate special areas where people can set off their personal fireworks.
"We want to make sure that people are using them correctly. Putting them out in the street and making sure they're being effective with their lighting, that they're using a punk, we provide punks at the stands, so they don't have to be using a lighter," Talbot said.
TNT also recommends that Utahns only buy fireworks in Utah. That's because the fireworks sold in Utah are approved by the fire marshal and are designed to stay within a designated perimeter.
Also, read and follow the directions carefully, and only ignite the fireworks outdoors during the time frame that is permitted. If you're lighting fireworks on a street, near grass, it's a good idea to run the sprinkler system or wet they lawn down with a hose. And most importantly, dispose of all used fireworks by placing them in a bucket of water.
Cities are also struggling with calls for a fireworks ban. Most say the governor's call came too late and they don't have time to ban fireworks before Pioneer Day. The governor's request came just hours before many cities held their Tuesday night council meetings. To take legal action, city governments must post notice of it 24 hours before their council meetings.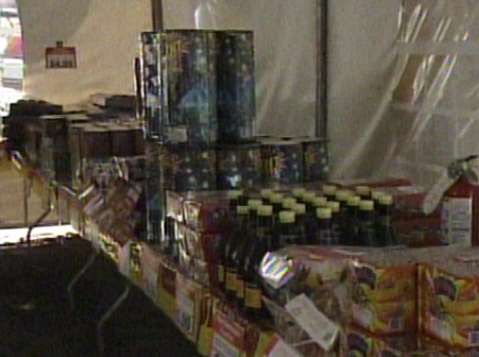 We know fireworks are risky business, but despite the risks, city leaders say there just wasn't enough notice to issue city wide bans before the July 24th holiday. Given the timing concerns, Utah's 10 most populated cities have rejected all out bans. Most are supporting fire restrictions.
Salt Lake City will ban fireworks along the benches. In Provo, the mayor feels banning fireworks in the foothills is sufficient. Logan will tighten restrictions along the mountain benches, but won't take it further than that. South Salt Lake, Murray and West Jordon are calling for voluntary bans.
In other words, police will ask citizens not to set fireworks off in the city, but if you refuse, you won't get in trouble.
2007 is already going down as a devastating record-breaker, with wildfires responsible for five deaths, 600,000 acres burned and significant damage to local farmers and ranchers.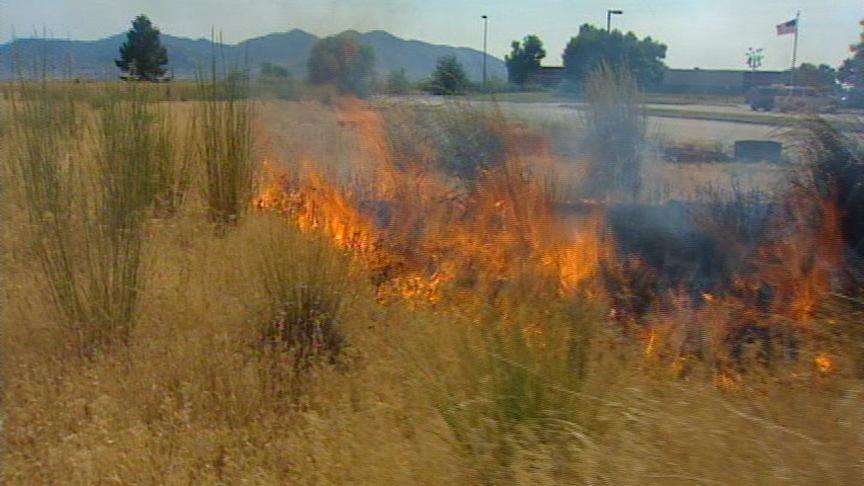 "At the state level our responsibility is to protect lives and property," the governor said.
The governor says he issued the unprecedented call for cities to ban personal fireworks because this year the risks are too great not to.
"It would have been a dereliction of duty not to issue some sort of formal declaration to towns and municipalities," he said. "I thought it would be incomplete from my standpoint as governor of the state, in such an extraordinary fire season with conditions that are truly extreme, to do nothing."
The governor says he knows many people, including his own son, aren't happy about the call for a ban. Officials in cities around the state today are huddling to figure out what it means and how to enforce it.
In Sandy, for example, already this year fireworks started one grass fire and are suspected in another.
Fire Chief Don Chase said, "I would love to ban fireworks. It wouldn't be popular, but I would love to ban fireworks."
The bottom line is: Light fireworks at your own risk. The dangers, and the penalties if you do, are severe.
×
Related links
Most recent Utah stories