Estimated read time: 2-3 minutes
This archived news story is available only for your personal, non-commercial use. Information in the story may be outdated or superseded by additional information. Reading or replaying the story in its archived form does not constitute a republication of the story.
Sam Penrod Reporting It will remain secret. That was a judge's ruling today involving certain evidence against polygamist leader Warren Jeffs.
Today's hearing was over the issue of holding a motion hearing in the judge's chambers this Friday. The defense wanted to keep jailhouse statements from being admissible in court.
Despite objections from the news media to keep the hearing before the public, the judge ruled the evidence is so sensitive that if it got out, it would compromise the entire case against Jeffs.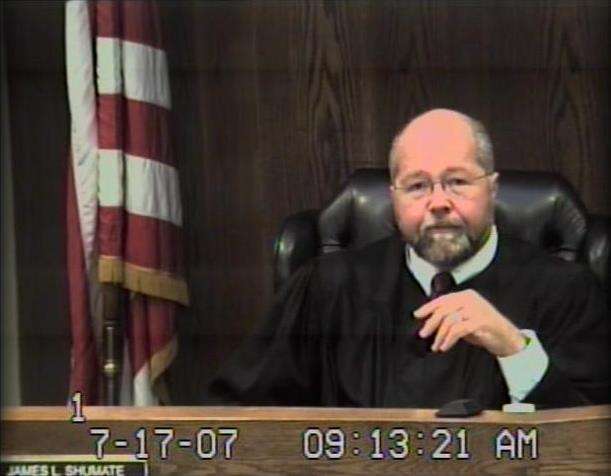 The judge agreed in a couple of instances that the hearing will be public, but in one situation, the judge says it is of such a sensitive nature that arguments for the motion to suppress will be held in the judge's chambers behind closed doors.
It's all about conversations and statements from Warren Jeffs that have been recorded while he has been in jail. Prosecutors want to use them against him at his trial.
But Jeffs' defense was able to convince the judge that whatever was said would make it impossible for Jeffs to get a fair trial, so much so that the evidence will be argued behind closed doors.
Fifth District Court Judge James Shumate said, "The court in its analysis has determined that the statements involved are of such a nature that to disseminate them during argument in any way, shape, or form would not only substantially impair Mr. Jeffs' right to a fair trial, but would place such a cloud over this litigation that the court could not feel confident in picking a jury anywhere in the state of Utah."
Exactly what Warren Jeffs said in those jail house conversations that were recorded, are something prosecutors want to use against him. His defense is fighting to keep it out of the trial.
Defense Attorney Walter Bugden said, "All we are asking is that the judge listen to the evidence on Friday and decide whether or not this particular evidence is admissible, and [is] what we believe it is, that it is not admissible evidence, and potentially very, very inflammatory."
Today attorneys for news organizations, including KSL-TV, argued that the motion hearing should be held in open court, where the public has access to know what is happening in the judicial process.
Media attorney Jeff Hunt said, "I'm always disappointed when material that we believe should be heard in open court is heard behind closed doors. But I understand and respect the judge's reasons for closing that portion of the hearing."
The judge will allow argument in open court about whether two of Jeffs' former followers who are now critics can testify against him. Both that hearing and the one in the judge's chambers will be held this Friday.
×
Most recent Utah stories