Estimated read time: 2-3 minutes
This archived news story is available only for your personal, non-commercial use. Information in the story may be outdated or superseded by additional information. Reading or replaying the story in its archived form does not constitute a republication of the story.
Ed Yeates ReportingWith dry, hot weather persisting, the West is burning up, literally! With it comes pressure on property owners - in fact whole towns - to take extraordinary measures to keep burning infernos out of their back yards.
You won't see it in homes down in the valley, but go to the mountains and look up at the eaves on houses there. Park City requires a fire sprinkler system outside under the eaves on a fireproof roof, on all new mountain homes. They turn on, surrounding the house with water, pulling not from the city's system, but a separate, pressurized supply tank inside the house.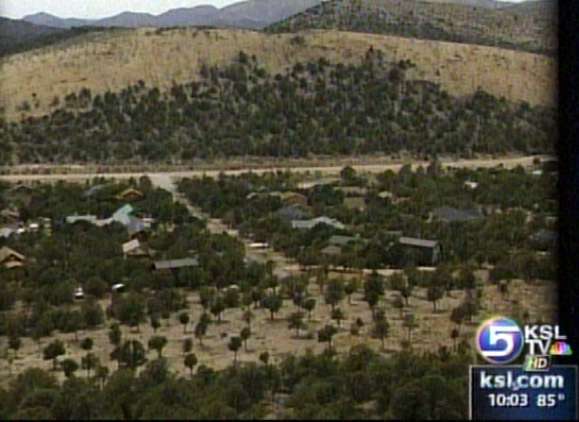 Want to protect your castle even more? Build a moat around it, so to speak.
Eric Jensen has taken extra measures to protect his Central, Utah, property. "The Forest Service has come in and done an excellent job in making a fuel break around the community," he tells us.
In the case of the town of Central in southern Utah, the enemy is fire, and the moat is a thinned-out waterless strip of land that surrounds the town. In a fire almost two years ago, that large strip helped hold flames at bay, at least long enough for firefighters to get the upper hand.
Michael Kuhns, with the USU Department of Wildland Resources, says, "Some of the smaller towns are totally surrounded by a sea of highly flammable vegetation, often vegetation like pinion juniper that's fire-prone, even adapted to fire."
But even those defense strips are not enough anymore. Though property owners live in those areas because they like natural vegetation in their own backyards, pressure to thin it out is increasing. While not mandatory in Utah, it is now in California.
"Because you're at risk even if your neighbor doesn't do the right thing. They just go in with crews, and if you don't clean it, they clean it and then it shows up on your property tax bill," Kuhns says.
Insurance companies are doing the same thing. As we've reported before, State Farm is already surveying properties in Utah.
Kuhns says, "Giving the people a checklist - here's what you have to do if you want to be insured by us two years from now."
Firefighters also prioritize what houses they will try to save. Houses with backyard defensible spaces are at the top of the list. Those without are not anymore.
×
Most recent Utah stories