This archived news story is available only for your personal, non-commercial use. Information in the story may be outdated or superseded by additional information. Reading or replaying the story in its archived form does not constitute a republication of the story.
PROVO -- Video games have come a long way from just punching buttons. Research out of BYU says it could be good for your health. Assistant professor Bruce Bailey says his findings show kids get meaningful exercise when they play with the Wii, Playstation Move or xBox Kinect.
The study found that playing Wii boxing for 20 minutes equals walking a mile at a brisk pace. So, if life for your children is all about technology, one professor's answer is to play the game.
There may be more to your child's video games than having fun. By moving to Wii or Playstation's Dance Dance Revolution, your young child or teen is "working it" enough to equal today's physical activity recommendations. A new study says it may not solve childhood obesity but can help.
Bruce Bailey, Ph.D., a BYU exercise scientist, says, "If it's too cold, too hot, not safe to go outside, this is a tool that you could use to help get them physically active at an otherwise sedentary time. Or if children simply don't enjoy being physically active, this can be used to help them. We found that children who are overweight or at risk for overweight enjoyed the activities a little more than those who are normal weight."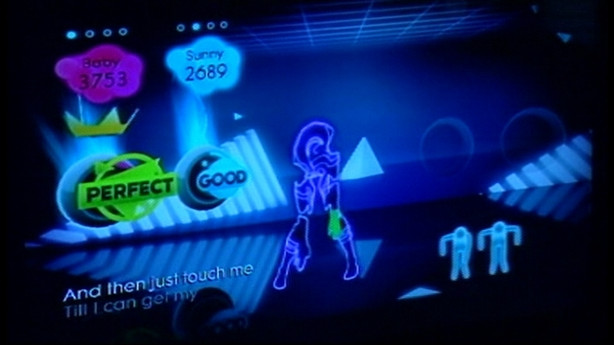 Bailey and Professor Kyle McInnis, of the University of Massachusetts, compared activities and how many calories they burn in a minute. While resting burns a little over 1 calorie, Wii boxing burns four, Dance Dance Revolution nearly five.
Video Games Study
Activity--Calories Burned Per Minute
Resting--1.1 Calories
Treadmill walking--4.4
Wii Boxing--4.0
DDR (Thirteen)--4.9
Cyber Trazer--5.5
Light Space--5.7
Sportwall--6.2
Xavix (J-Mat)--6.7
"If you choose the right games or the right levels within the games, some require you to be more physically active than others. However, they tend to get people off the couch and if you can do that, they increase their energy expenditure," Bailey said. "We participate in activities that we enjoy, that's true of adults, that's true of children, too. We're not going to participate, children are not going to participate in activities they don't like. They might do it once, they might do it twice but they're not going to continue to do it."
Quinn Rose plays football and basketball but puts video dancing on an equal workout level. In fact, he used it for his science fair project.
"It was about 'are video games good for you?' I did 'Just Dance' for an exercise thing and it burned the most calories, it raised your heart rate really high," he said.
This is not just kid's play, either. Grown-ups can burn plenty of calories doing the video dance with them.
Bailey says it's important to remember not all video games are created equal, but he asks his children to stand up to play whatever it is. It's also important that children play outside and participate in sports, he says.
Many fitness centers have the games if you don't want to spend the money.
The study appears online in Archives of Pediatrics & Adolescent Medicine, one of the JAMA/Archives Journals.
E-mail: cmikita@ksl.com
×