Estimated read time: 2-3 minutes
This archived news story is available only for your personal, non-commercial use. Information in the story may be outdated or superseded by additional information. Reading or replaying the story in its archived form does not constitute a republication of the story.
HIGHLAND -- Four weeks before his sentencing on child sex abuse charges and less than three weeks after surviving a major car accident, the father of famed siblings "The 5 Browns" was involved in another car crash.
Keith Brown, 55, was cited for improper lane change Thursday after police say the convertible BMW 330ci he was driving drifted into another lane of travel on state Route 92 near state Route 74, causing a second vehicle to hit him.
When police talked to Brown, he said "did not remember what happened after he made the turn," according to a Lone Peak Police Department report.
The 17-year-old driver of the other car, a Cadillac Escalade, told police that Brown "turned in front of him, causing him to hit" him, the police report stated. The teen was going 40 miles per hour when Brown turned in front of him.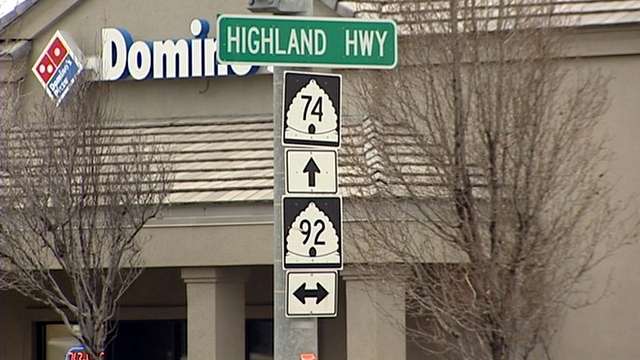 Neither Brown, who was treated at the scene, nor the teen suffered serious injuries.
Keith Brown's attorney, Steven Shapiro, said he was aware of the accident but was out of town and didn't know any of the details.
Deputy Utah County Attorney David Sturgill was surprised to hear about the crash. He said he was unaware of it and would be looking into it.
Sturgill is the prosecutor on Brown's criminal case.
On Feb. 17, Brown pleaded guilty to sodomy on a child, a first-degree felony, and two counts of sex abuse of a child, a second-degree felony. He admitted to sexually abusing his three daughters when they were young.
Brown is the father of The 5 Browns, a popular classical piano-playing group of two brothers and three sisters. His daughters are now in the their mid-20s to early-30s.
Just four days before he plead guilty in court, he was involved in another accident in Little Cottonwood Canyon. Brown was driving a Porsche when he reportedly tried to avoid a rock in the road, the turbos in his car kicked in, and his car went sailing off the canyon road, plummeting into Little Cottonwood Creek about 500 feet below.
His wife, 54-year-old Lisa Brown, was in the passenger seat and seriously injured along with Keith Brown. She has since been released from the hospital.
Brown was scheduled to be sentenced on his sex abuse conviction on Mar. 31. Prosecutors were expected to recommend that he spend 10 years to life in prison.
------
Story written with contributions from Pat Reavy and Sandra Yi.
×
Related Links
Related Stories