This archived news story is available only for your personal, non-commercial use. Information in the story may be outdated or superseded by additional information. Reading or replaying the story in its archived form does not constitute a republication of the story.
Samantha Hayes ReportingServing a mission for his church was something friends and loved ones say Elder Morgan Young aspired to do. His dedication took him to Virginia, where the 21-year old was gunned down last night.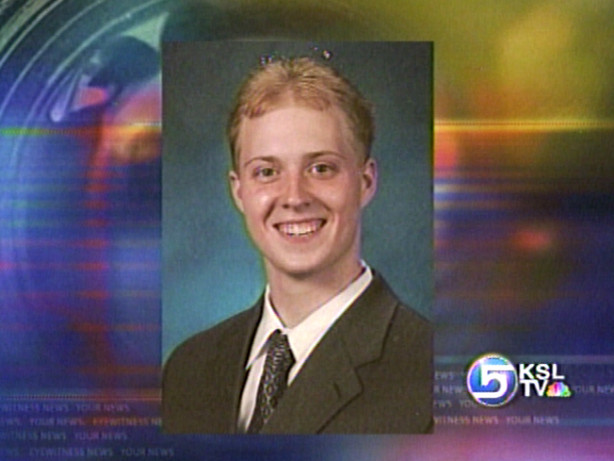 While those close to him grieve, people in the Virginia neighborhood where he was shot are scared.
"It makes me afraid to live here with my two kids. It says no one cares about anybody."
Morgan Young was with his mission companion when someone opened fire on both of them. Young died at the hospital. His companion, Joshua Heidbrink of Colorado, survived.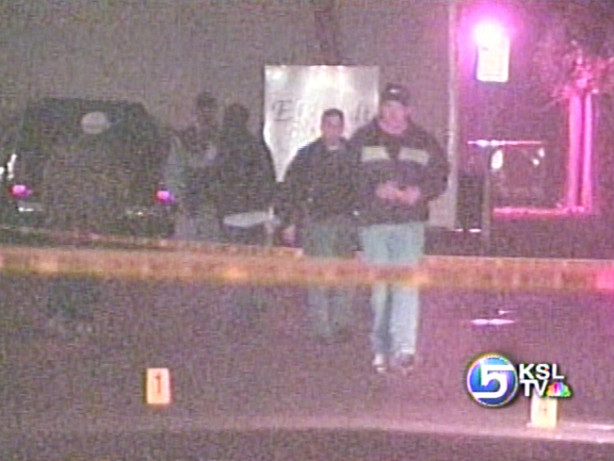 Of course it's an extremely difficult time, but Young's family is finding some comfort in his dedication to his mission and that this was something he really wanted to be doing.
In Chesapeake Virginia tonight, police have not named any suspects and are not clear on a motive.
Morgan Young knew that hard work paid off. And he may not have realized it, but those close to him really admired that.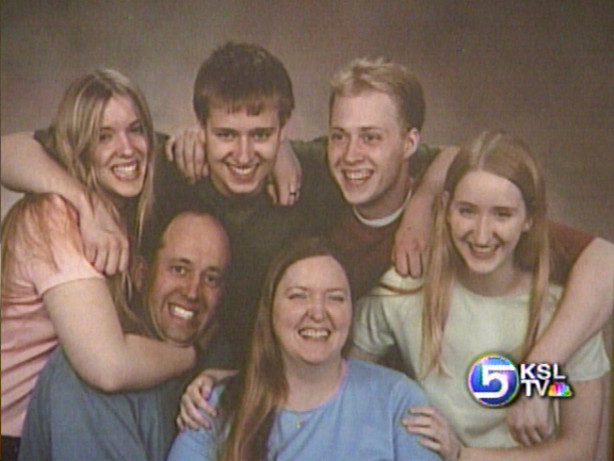 Jack Yoho, Elder Young's Scout Leader: "Worked very hard to get where he is at and be able to serve a mission."
Rob Schwartz, Friend: "He really was so enthusiastic, such a hard worker."
Winslow Young, Grandfather: "You never had to worry about him. He was just a good solid kid, confident."
And compassionate. Young was scheduled to return home in March, but told family he would stay longer if he could.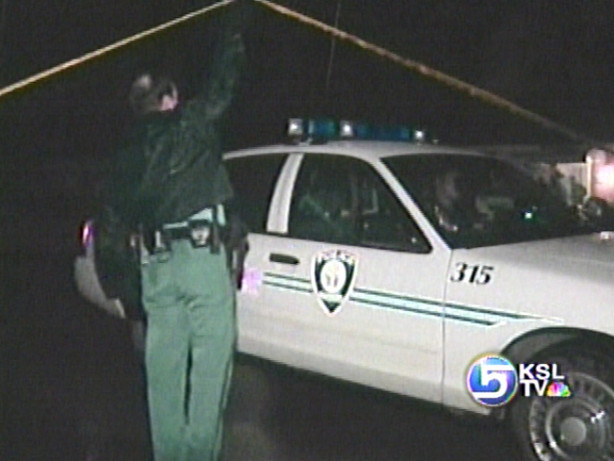 Winslow Young: "He just really loved the people of Virginia."
And he was dong what he loved Monday evening, traveling door to door on a Chesapeake, Virginia street with fellow LDS missionary Joshua Heidbrink. Then someone, for some reason, shot them.
Heidbrink survived. His uncle says the missionaries witnessed another crime before they were shot. Police are investigating that. Some neighbors in Chesapeake say there is a drug problem. Former missionaries who served there did not fear for their safety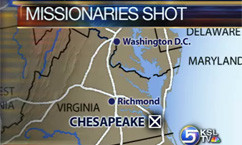 Nathan Wilbur, Former Missionary in Chesapeake, Va.: "I wasn't familiar with that particular street, but the street next to it was a pretty good area. I would not have been scared to go there."
Jan Liechty, Former Missionary in Chesapeake, Va.: "Most people treat you pretty good too, even in the rough areas."
Young was dedicated to that area, perhaps the rough parts, too. His sense of purpose is also helping comfort the people who miss him most right now.
#
Jack Yoho: "He believed about going on a mission, serving the Lord, being an eagle scout, just being a good person."
Young's family is in Virginia tonight. They have yet to set a date for the funeral.
Virginia Police still haven't found the gunman who shot the missionaries, but investigators conclude it was not a hate crime.
The Church of Jesus Christ of Latter-day Saints has released a statement expressing sympathy and love for the families of both missionaries.
It says, in part, "We assure those currently serving missions or who are contemplating missionary service that the Church will continue to make every effort to safeguard the health and safety of missionaries throughout the world."
×