Estimated read time: 1-2 minutes
This archived news story is available only for your personal, non-commercial use. Information in the story may be outdated or superseded by additional information. Reading or replaying the story in its archived form does not constitute a republication of the story.
Gene Kennedy ReportingA meth bust at a Salt Lake City Lake home and children are found inside. It's a headline we've heard too many times. Now, a national crime organization is trying to drum up billions to help these victims.
The organization is called Fight Crime: Invest in Kids. Salt Lake City's police chief, sheriff, and district attorney are involved in it. The goal is to get congress to come up with $50 billion to help children who have suffered through the mental trauma of living in a meth house. There's a program called the State Children's Health Insurance Program or SCHIP. It's health insurance for working families who have jobs that don't provide insurance.
SCHIP is 10 years old, and supporters want congress to renew it and expand it by $50 billion.
The added money would pay for mental health therapy for kids from meth homes.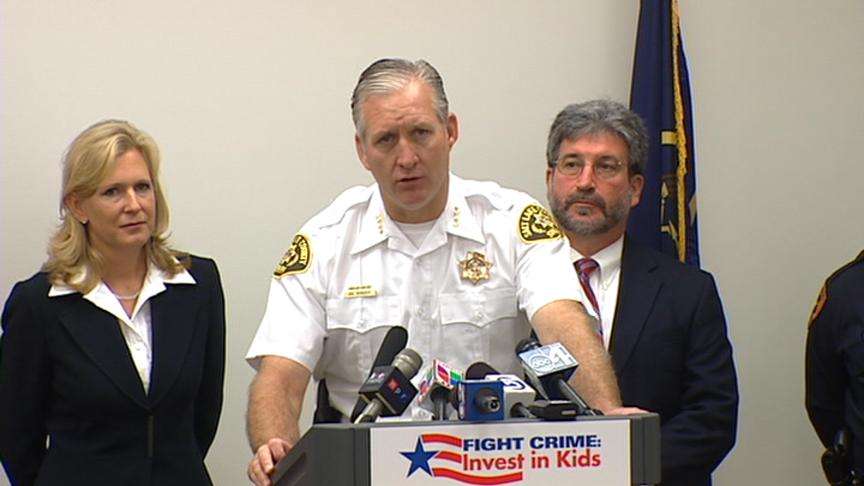 Sheriff Jim Winder, with the Salt Lake County Sheriff's Office, says, "That child who has suffered at the hands, unfortunately, of its own parents has to have mental health treatment to survive in our culture. Otherwise, we'll be paying for it for a generation. Maybe two to three generations. Statistics show that those who are abused become abusers."
Sen. Orrin Hatch was a key sponsor of the SCHIP legislation. Law enforcement said today, Sen. Hatch has expressed interest in wanting to expand the program but isn't committing a certain dollar amount just yet.
×
Related links
Most recent Utah stories