Estimated read time: 2-3 minutes
This archived news story is available only for your personal, non-commercial use. Information in the story may be outdated or superseded by additional information. Reading or replaying the story in its archived form does not constitute a republication of the story.
SALT LAKE CITY — A bill that would penalize Utah businesses for failing to verify the legal status of its employees passed the House 49-20 on Tuesday.
HB253, sponsored by Rep. Chris Herrod, R-Provo, would suspend the business licenses of companies with 15 workers or more that hire illegal immigrants. It would make the Utah Attorney General's Office and local law enforcement responsible for investigating complaints.
"This is the time that we decide. Are the laws that we have, are they really important?" Herrod said during floor debate.
HB253 "ensures people play by the rules," by requiring businesses to use the federal electronic verification system to cross-check the Social Security numbers of its workers, Herrod said.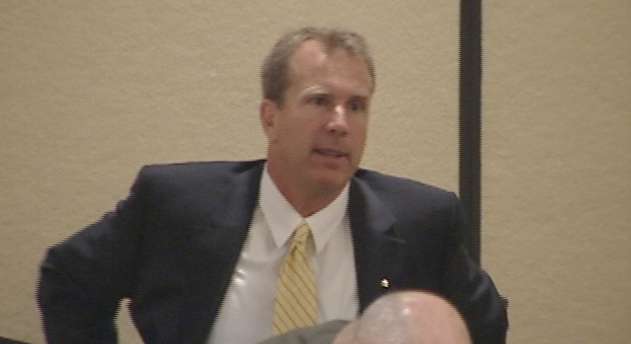 "You do not get the full benefits of a free-market system" when businesses aren't following the law by hiring illegals, Herrod said.
The consequences for businesses that hire illegal immigrants would be a revocation of their license for three days on the first offense, and permanent revocation on the second offense.
Rep. Steven Eliason, R-Sandy, expressed concern that the penalties might be a bit harsh.
If businesses are found to have hired someone illegally, Herrod said, they will have 15 business days to fire that individual before they are found to be in violation of the law.
Rep. Johnny Anderson, R-Taylorsville, called the bill a "significant burden" on Utah employers. He said in his business he has had multiple newly-married women flagged by the electronic verification system and they had to change their names on their social security cards immediately, causing them to miss work.
Rep. David Litvack, D-Salt Lake, who led the opposition to the bill, said the Legislature is creating "selective application to avoid a fiscal note." The bill's language has recently changed from law enforcement "shall" enforce the proposed law to "may" enforce.
"That is a very dangerous precedent," he said.
But Rep. Fred Cox, R-West Valley, didn't see the problem with allowing the Attorney General and the county attorneys to use their discretion. "We ask police and other officials every day to make decisions," he said.
Herrod said using the federal e-verify system, which is currently voluntary, reduces discrimination against workers, and his bill would eliminate child identity theft.
"It doesn't solve all the problems, but it does reduce it."
The bill now heads to the Senate where another bill, SB60, which would establish guest worker permits for illegal immigrants, is scheduled for a committee hearing Wednesday.
------
Story written by Amanda Verzello with contributions from Dennis Romboy.
×
Related Links
Related Stories