Estimated read time: 2-3 minutes
This archived news story is available only for your personal, non-commercial use. Information in the story may be outdated or superseded by additional information. Reading or replaying the story in its archived form does not constitute a republication of the story.
John Daley ReportingUtah's brand new Major League Soccer franchise kicked off its inaugural year in 2005. Real Salt Lake was in the news a lot for its performance on the field and the sweepstakes off the field--the competition for where the team's stadium would be built.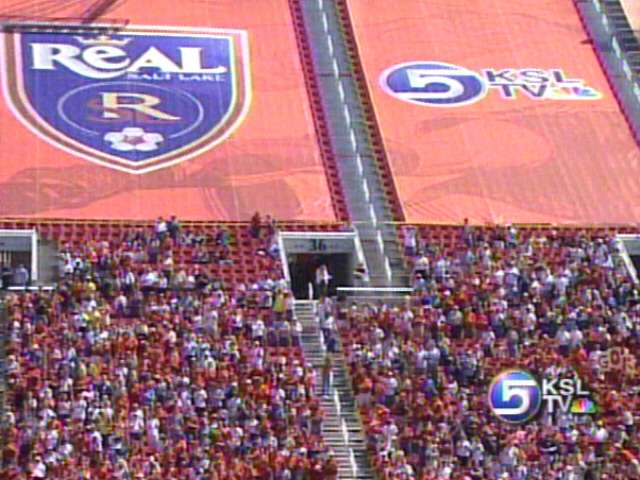 The pro-soccer story for 2005 could be summed up in three words: success, struggles and stadium. Real Salt Lake came to town with plenty of questions, like would Utah embrace soccer? The team soon answered with a win in its first home game before 25-thousand fans.
Matt Juillerat, Soccer Fan: "It's great. I mean professional soccer in Salt Lake, what could be more fun?"
Brian Stratford: "I'm impressed that there's this many people who showed up. I think it's a great thing. I think we'll continue to get more fans as we watch Real perform."
Then in June was Utah's biggest sports event since the 2002 Olympics, the state's first-ever World Cup Qualifier and a win for the US national team over Costa Rica.
Landon Donovan, U.S. National Team Player: "They were fantastic. The crowd was absolutely incredible. On behalf of all of us, I want to say thank you. They were tremendous, they were passionate, they were loud, they knew what was going on in the game. I really hope we come back here. It was incredible."
Bruce Arena, Coach, U.S. National Team: "I think it was a perfect setting to play an important game. And I don't speak for US soccer. I speak for myself I guess. But I'd love to come back here with the team."
Though the fan base was solid throughout the year, on the field Real Salt Lake struggled to score goals, lost plenty of games, and missed the playoffs. All the while, a major league competition was fought to host the team's new 22-thousand seat, 60 million dollar soccer-specific stadium. Salt Lake, Murray and Sandy all wanted it.
One site of great interest, a parking lot across the street from Salt Lake's Little America Hotel, was the early favorite. Salt Lake's mayor proposed the Utah State Fair park, but the team rejected that and by the fall had settled on a site in Sandy at 9400 South and State Street.
The team's owner Dave Checketts said the best sites downtown were too expensive and the Sandy site is close to the center of Salt Lake Valley. He also said the new ball park would not increase anyone's taxes.
Dave Checketts, Real Salt Lake Owner: "This will not, this will not increase the burden on the Utah taxpayer. I have no desire to do that and we will not do that."
Just what role will public financing have in helping to build the stadium, how much and from what source? Answering that will be a big goal for 2006. We may get some answers about the ultimate funding solution for the stadium during the next legislative session, which starts in a few weeks.
×
Most recent Utah stories