Estimated read time: 2-3 minutes
This archived news story is available only for your personal, non-commercial use. Information in the story may be outdated or superseded by additional information. Reading or replaying the story in its archived form does not constitute a republication of the story.
Amanda Butterfield ReportingA family in Pleasant Grove has a packed house for the holidays -- everything from hurricane Katrina Victims to returned missionaries. How does a house filled with 14 family members for Christmas and the New Years sound to you? And even after the holidays, most of the guests are staying. Meet the Stancliffs.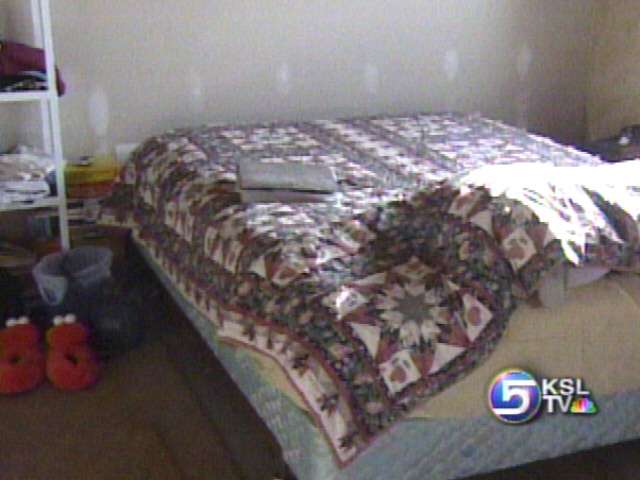 Conor and Katylin live in the house with their parents, Mike and Sara. In September Grandma and Grandpa, aunt Kristi, Uncle Jason and Jeffrey moved in.
Mike Stancliff: "They evacuated New Orleans when the news that the city was going under water."
Kathleen Stancliff, Grandmother: "I never thought we'd end up here in Michael and Sara's home."
Then just a few weeks ago Mike's sisters family, Erica, Thayne, Evelyn, and Samuel, needed a place to stay.
Mike Stancliff: "They just graduated from BYU, and they have a job but it doesn't start till next week."
Total that makes 13 Stancliffs living under one roof, plus one rescued hurricane Katrina cat, and one dog. Tomorrow add one more.
Mike Stancliff: "My brother troy is coming off a mission tomorrow."
So where do they sleep? It's tight. Two of the girls share a room, not bad. But three of the boys are in the other room. Jason gets the recliner, and Troy, the missionary, will get the floor.
Grandma and Grandpa are In the unfinished basement. On the other side is Erica's family.
Though things are a little crowded, and there's no privacy, it's working.
Katylin, the kids who really live here, their parents are glad their two little ones are getting to know their cousins, aunts, and uncles.
Mike Stancliff: "This might be the last time our family is together for the holidays in a long time."
So when are they leaving? One family will be moving to Idaho in a week. As for the Katrina evacuees, they may stay until the spring when the kids have finished school here.
×
Most recent Utah stories