Estimated read time: 2-3 minutes
This archived news story is available only for your personal, non-commercial use. Information in the story may be outdated or superseded by additional information. Reading or replaying the story in its archived form does not constitute a republication of the story.
John Hollenhorst Reporting A giant wall has come tumbling down in Provo Canyon and now highway engineers are trying to figure out whether the same thing could happen to similar structures that loom over nearly two miles of new highway.
It was intended to stabilize a steep road-cut, a giant sheet of concrete six inches thick.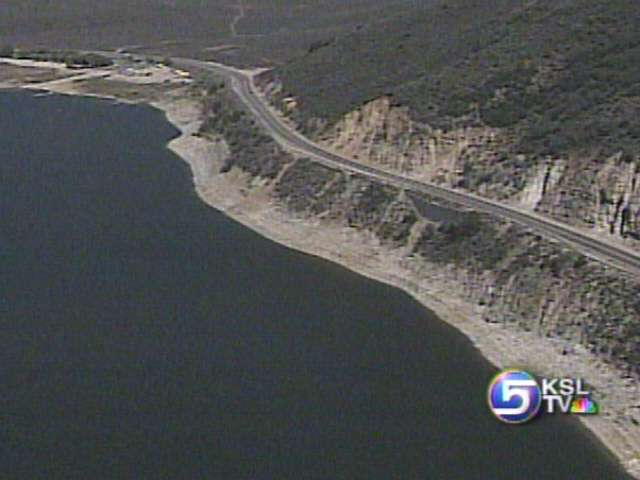 Jim Golden, UDOT Engineer: "We felt like it was going to be a good, solid wall."
But it proved to be so unstable that a portion crumbled just a couple months after it was built.
Jim Golden: "Water definitely had a part in the failure."
Sometime Christmas night, a 60 by 80 foot section broke up into an irregular patchwork. If it happened years from now, it would have been much scarier with tons of soil and concrete tumbling onto future traffic lanes.
Geoff Dupaix, UDOT Spokesman: "On the new highway alignment, this would have been on the westbound lanes, so heading from Heber down into Utah County."
Experts are flying in from out of state to figure out what went wrong. Similar walls line at least a mile and a half of the Highway 189 widening project.
Jim Golden: "All of this has been done the same way, the same concept. And this is the first time we've had a failure like this."
They put in hundreds of these inch-thick steel nails that extend into the slope and are supposed to hold the wall in place. Many of them wound up bent or pulled out.
Jim GoldenU.D.O.T. Engineer: "We're looking back at our old drill logs, all of the testing that we've done, because nothing indicated any problems as we did it. We're looking back to see if we can find a pattern somewhere or see something that might have caused this failure."
Until they figure it out, no one can estimate how much it will cost to fix and to insure the rest of the new highway is safe.
Because cars and trucks are still using the old highway, the incident has not disrupted traffic in Provo Canyon.
×
Most recent Utah stories