Estimated read time: 2-3 minutes
This archived news story is available only for your personal, non-commercial use. Information in the story may be outdated or superseded by additional information. Reading or replaying the story in its archived form does not constitute a republication of the story.
Ed Yeates Reporting The governor's 22-year-old daughter has had a close call with the same condition that killed NBC correspondent David Bloom. Mary Anne Huntsman spent five days in University Hospital while doctors stabilized blood clots, or pulmonary embolisms, that had lodged in her lungs.
But unlike 39-year-old David Bloom, who died from those same complications while covering the war in Iraq in 2003, Mary Anne got to the hospital early enough to get treatment.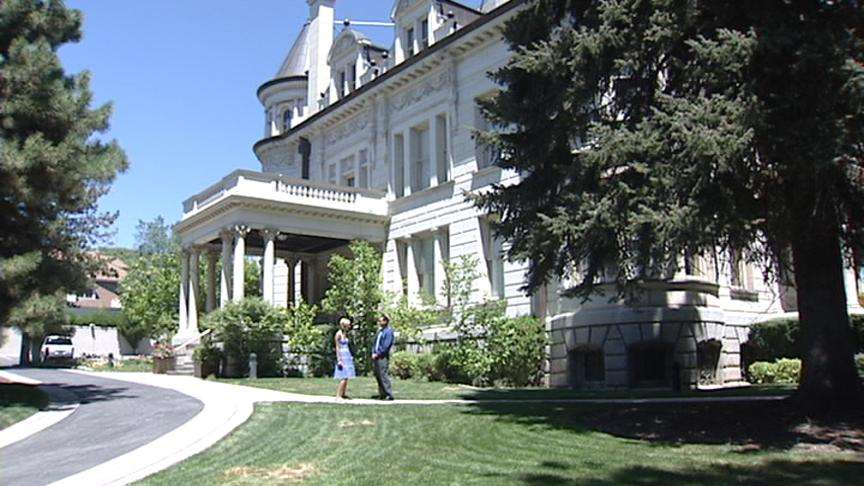 She's recovering nicely now at the Governor's Mansion. "For the past month, I have been feeling not just myself, having a hard time breathing normally," Mary Anne Huntsman says. "And I actually had a pain in my leg about two weeks before I was hospitalized that I thought was a strained muscle."
NBC correspondent David Bloom had no prior history of clots but found himself isolated in small quarters, unable to move his legs, while embedded with the Army aboard a tank in 2003.
While Mary Anne wasn't on board a tank, she was sitting continuously on a plane during flights back and forth between Salt Lake and New York.
But Mary Anne and her parents knew something was not quite right. According to Mary Kaye Huntsman, "We were told in E.R. - could have been five minutes - could have been five hours. You just don't know how long one has once these clots have formed. And so we feel very lucky."
Mary Anne was at the University Hospital for five days while doctors stabilized the clots. They're now getting smaller and smaller as her body absorbs them. Now that it's happened once, she could be at risk for more in the future.
Dr. Vinik adds, "And she is going to have to be more careful. When she's on an airplane, I've encouraged her to wear flight socks." Those compression socks keep blood from pooling in the legs. She'll also take a blood thinner for six to 12 months.
"You know, you are a healthy person and you're doing all the right things. But this definitely could happen to anyone," Mary Anne says.
The advice from the Huntsman's is to know the risks, move around while traveling, and to learn to recognize what your body is trying to tell you.
Blood clots like this kill more than 100,000 people in the U.S. every year. Though only one in 10,000 are as young as Mary Anne to get them. Dr. Vinik says it pays to practice prevention. For more information visit the link on our Web site.
×
Related links
Most recent Utah stories