Estimated read time: 2-3 minutes
This archived news story is available only for your personal, non-commercial use. Information in the story may be outdated or superseded by additional information. Reading or replaying the story in its archived form does not constitute a republication of the story.
Debbie Dujanovic Reporting A police officer's wish on this hot and dry Fourth of July is for people to obey the fireworks law, stay out of restricted areas, and if you see trouble, report it. But more and more agencies say they can't possibly catch all the violators.
This week the Governor asked law enforcement to get tough when it comes to fireworks.
For some, the temptation is too much to resist. Regardless of the warnings, they're still setting off fireworks in forbidden areas.
Above Wasatch Blvd, fireworks are restricted for a reason: it's dry and there's a lot of brush, just right for a fire. Apparently, these restrictions might not mean a thing to some people.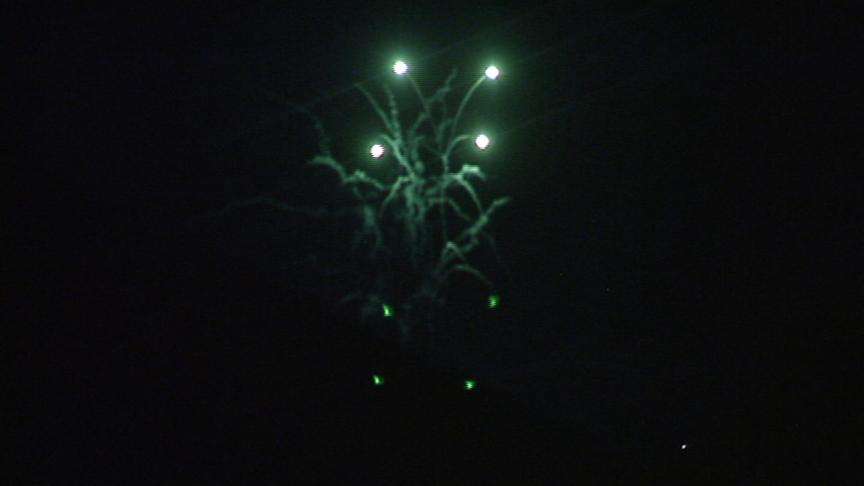 Last night, while on the east side of North Salt Lake a KSL photographer saw fireworks, both legal and illegal, being lit in a "no fireworks" zone. Police have said they're being vigilant, however we never did see a police officer on that street.
In fairness, add fireworks enforcement to crime, medical calls, and traffic accidents. And, like the Utah Highway Patrol, most departments say it's tough. Lt. Randall Richey of the Utah Highway Patrol says, "We've got a significant number of calls to go to and we have to prioritize where we can; and up here we are spread pretty thin.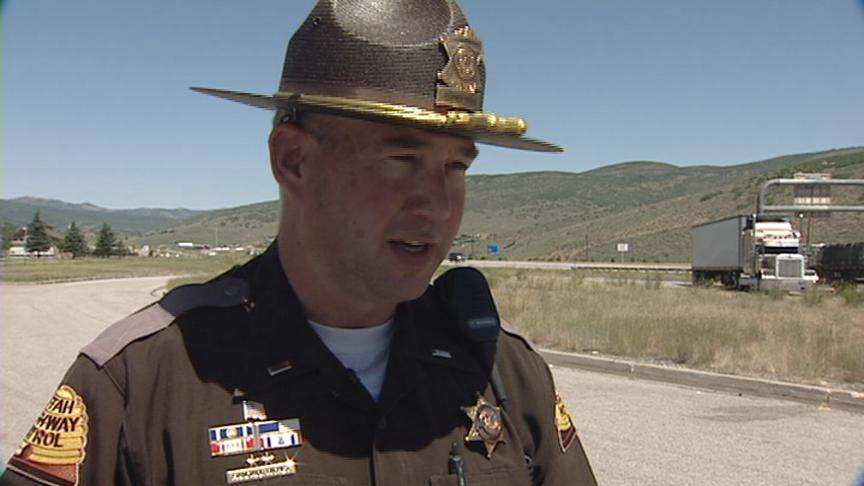 Lt. Richey says his officers have issued about 10 citations a day in the Summit County area, where he is to people bringing in illegal fireworks from Wyoming. He has 17 troopers spread over 24 hours to cover 300 miles of highway.
Concerned parent Maquette Sorensen says, "We're trying to buy things that don't fly, and things that just stay on the ground."
Stephen Brown of TNT Fireworks says, "We want to make sure people know you can't set them off above Wasatch, we don't want any big fires."
In Salt Lake, Fire inspectors will actually patrol tonight, looking for violations. Dennis McKone, Fire Chief of the Salt Lake City Fire Dept., says "They will be confiscating fireworks; it's a Class B misdemeanor and an $1,800 fine."
Chief McKone doesn't want to see a ban on all fireworks in Utah because his feeling is that most people follow the law.
Thirty-eight other states handle the Fourth a lot like Utah does. The states in blue, allow what's called "consumer fireworks" like what you can buy here. Five East Coast states ban them and six other states are stricter than Utah. Arizona has the toughest restrictions, not even sparklers are allowed there.
×
Related links
Most recent Utah stories