Estimated read time: 2-3 minutes
This archived news story is available only for your personal, non-commercial use. Information in the story may be outdated or superseded by additional information. Reading or replaying the story in its archived form does not constitute a republication of the story.
Sam Penrod ReportingIt's a milestone celebration for members of The Church of Jesus Christ of Latter-day Saints. Today marks the 200th birthday of the Prophet Joseph Smith. A special program is planned from the Conference Center in Salt Lake, but part of the program will come by satellite from Joseph Smith's birthplace in Vermont.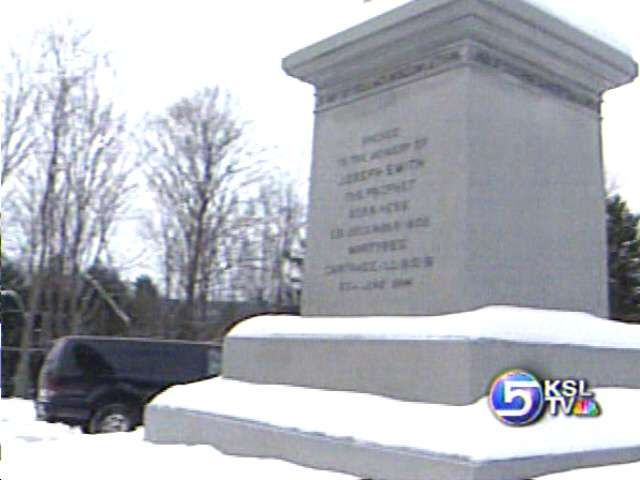 Joseph Smith was born in Sharon, Vermont. President Gordon B. Hinckley was there Thursday night, preparing for his role in that celebration.
President Hinckley arrived at the Joseph Smith birthplace memorial to tour the site Thursday afternoon. He stood beside the large 38.5 foot granite monument in honor of Joseph Smith, which was officially dedicated 100 years ago today, by then Church President, Joseph F. Smith.
Today, President Hinckley will lead a special program, which will broadcast from Vermont to the Conference Center in Salt Lake City. The entire program will be broadcast to LDS chapels around the world. Thursday President Hinckley held a news conference, saying it was important for him to be here, where Joseph Smith was born 200 years ago.
President Gordon B. Hinckley: "My counselors, Presidents Monson and Faust will be in Salt Lake. Myself and Elder Ballard will speak here and there is something very significant about the fact that we're reaching back and forth, almost all the way across this continent."
President Hinckley says he will talk about the contributions of Joseph Smith to the Church and highlight the history of the Smith family in the area.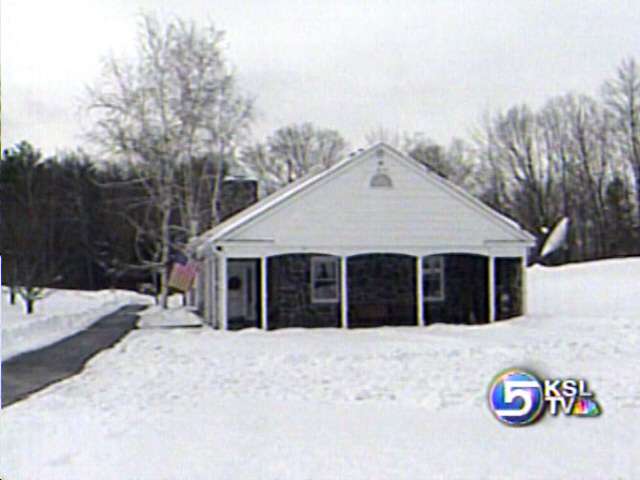 President Gordon B. Hinckley: "The prophet was born here and so this therefore becomes the roots of the Church of Jesus Christ of Latter-day Saints, which has grown and moved across the world and will continue to do so."
Today Sharon, Vermont is still very rural, in fact Vermont has the second smallest population in the country today. The church there owns more than 300 acres where Joseph Smith's parents settled in the late 1700's. The one room cabin where he was born is no longer there, but the hearth stone remains.
It is very cold there today, in the single digits, but there are Christmas lights helping to warm the area.
×
Related links
Most recent Utah stories